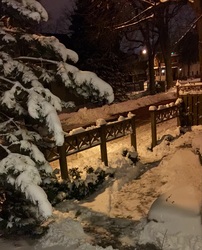 CKCU Literary News
Wednesday December 24th, 2014 with Hans G. Ruprecht with F. Knabe & H. Zobl.
Christmas / Noël / Weihnachten 1914.
—A Christmas Eve special broadcast / Une émission spéciale / Unsere Sondersendung zur Weihnachtszeit— • Georg Philipp Telemann, sonate methodiche; poetry by Frederick NIVEN, with a carol by Graham FIKIN; Bertha von SUTTNER, Romain ROLLAND & 3 "virtuosi".— The 1914 Christmas truce | la trêve de Noël | der Weihnachtsfrieden von 1914—
There are no tracks in this playlist.