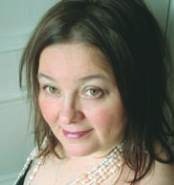 CKCU Literary News
Wednesday December 10th, 2014 with Hans G. Ruprecht
Cristina PERISSINOTTO, on Italian theater.
Dr. Cristina PERISSINOTTO, a poet, writer, and literary critic who is associate professor of Italian Studies at the University of Ottawa, here in conversation about 'teatro di narrazione' (narrative theatre) focussing on actor-playwright DARIO FO (Nobel Prize in Literature 1997) and on MARCO PAOLINI, Italian stage actor, theatre director, and author of 'Il racconto del Vajont '(The Vajont Tale), which is about the Vajont dam disaster and landslide (1963) in Italy. Video:
http://bit.ly/1vEQ7DT
• More about the author by Cristina Perissinotto, "Polo, Paolini e Venezia: riflessioni lagunari," in Italica (2005).
There are no tracks in this playlist.