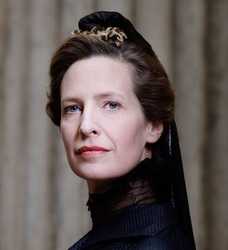 CKCU Literary News
Wednesday November 26th, 2014 with Hans G. Ruprecht
Maxi Blaha, Austrian theater actress
Feature interview with the internationally acclaimed, award winning Austrian theater actress MAXI BLAHA about her performance tour in 7 countries presenting 'SOUL OF FIRE - SHE FOUGHT FOR PEACE - BERTHA VON SUTTNER (Nobel Peace Prize Laureate 1905), a monologue by Suzanne Wolf for Maxi Blaha. Staged in the amphitheater of Saint Paul U (Ottawa), November 25th, 2014, the play is a tribute to the eventful life and the achievements of the renowned Austrian peace activist, who died 100 years ago.
There are no tracks in this playlist.