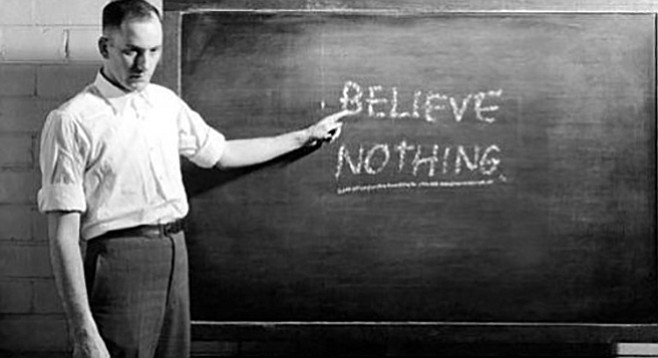 Heavy Friends
Saturday September 23rd, 2017 with Heavy Ben
CAN not CAN! Heavy Ben dives into the less explored projects of Jaki Liebezeit and Holger Czukay
Drummer extraordinaire Jaki Liebezeit and bassist/sonic adventurer Holger Czukay sadly left us in 2017, leaving hundreds of recordings to explore. No Can proper in this episode, yet the communism, anarchism, and nihilism are on full display. Free jazz, psych, post punk, avant garde, dub, electronic, rock, ambient, disco, soundtrack, new wave, experimental... Today's post-everything sound world would not be the same without Jaki and Holger.
Music Is A Miracle aka 'Holger Czukay's Message to The Salesforce'
Holger Czukay - Music Is A Miracle - Claremont 56 - 2011 (recorded 1981)
Colours And Soul
Dunkelziffer - Colours And Soul - FünfUndVierzig - 1983
History of a Kiss
Gabi Delgado - Mistress - Virgin - 1983
Tri-Tra-Trullala (Herbergsvater)
Joachim Witt - Edelweiß - WEA - 1982
Globe Unity
Alexander von Schlippenbach - Globe Unity - SABA - 1967
Endstation Freiheit - Titelmusik
Irmin Schmidt - Filmmusik Vol.2 - Spoon - 1981
Biomutanten
Les Vampyrettes - Les Vampyrettes - (self-released) - 1980
Take Me To Your Heart (Popnoname Remix)
Eurythmics - The Conny Plank reWork Sessions - Grönland - 2013 (original version 1981)
Musik, Music, Musique
Zeus B. Held - Vinyl Collection - Strand/Medical - 1979/2015
How Much Are They?
Jah Wobble, Jaki Liebezeit, Holger Czukay - How Much Are They? 12" - Island - 1981
Regentanz
S.Y.P.H. - Pst - Pure Freude - 1980
Tropi
Manfred Schoof Quintett - Voices - CBS - 1966
So Weit Die Füße Tragen
Mau Mau - Kraft - Polydor - 1982
Bewegliche Ziele
Plaza Hotel - 12" - Delphin - 1983
Hello Beach-Girls!
Richard Schneider Jr. - Dreamlike Land - Harvest - 1977
La Premiere/Deux (Mudd's Garden Mix)
U-She & Holger Czukay - La Premiere - Claremont 56 - 2012
Good Morning Story
Holger Czukay - Good Morning Story - Tone Casualties - 1999
Words With The Shaman Pt. 1 Ancient Evening
David Sylvian, Jon Hassell, Steve Jansen, Holger Czukay - Words With The Shaman - Virgin - 1985
The Traveler
Bison - 5 Years Of Claremont 56 - Claremont 56 - 2012
Patella Black
Alex Wiska - s/t - Pan - 1973
P-Adic
Phew - Phew - Pass - 1981
Neon Man (Dompteur Mooner edit)
Phantom Band - Elaste Volume 03 - Super Motion Disco - Compost - 2010 (original version 1984)
Die Ehrliche Haut
Burnt Friedman & Jaki Liebezeit - Secret Rhythms 3 - Nonplace - 2008
Hold On To Your Dreams
Jah Wobble, The Edge, Holger Czukay - Francois Kevorkian presents Snake Charmer - Island - 1983