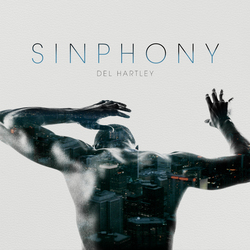 Peaceful Journey (formerly Style Wars)
Friday December 5th, 2014 with DJ 2 Creamz and Your Boy Dennis
The Fun of Fridays
tune in this friday to the mix from 8-10 pme getting your source of hiphop r&b music with interviews with canadian artist this friday you get to find out who del hartley is and about his new project symphony BIOGRAPHY "I'm coming." The electric words by Del Hartley don't just serve as a prelude to his much anticipated EP 'Sinphony', they're a promise to all those who have waited and wondered what to expect from the once anonymous city kid who has come to be a modern renaissance man and captivating R&B, Pop, Soul artist. Hartley's passion for storytelling has led him to study various art forms, but no other captured him the way music has. Self-taught on guitar and piano, Del's songs are a melodic composition of his own experiences. The album, 'Sinphony' provides listeners with perspective and insight on the cycle of relationships, from the initial infatuation and to when it fades. Del Hartley has developed as an artist, educating himself through miss-step and triumph. The stylish, confident, charismatic man you see before you is a culmination of choices. – To learn first, from mentors, producers, managers and artists alike, exploring every connection, a diligent student of both life and art. "Life is symphony," he tells us. "Everyone plays a part.". With this release of his debut album, it could be said – Del Hartley has arrived. It's been a long journey worth waiting for.
rockradio
timbuktu - -


no reason ft prince po &ghettosocks
dj cosm - -


south south bronx
bougie down productions - -
seduce
del hartley - sinphony


sell it
del hartley - sinphony


strickly business
epmd - -
if i ruled the world
kurtis blow - -
no more words
d-sisive - -