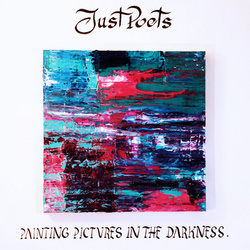 Peaceful Journey
Friday November 28th, 2014 with DJ 2 Creamz and Your Boy Dennis
The Mix - Just Poets Live In Studio
this friday 8-10pm your spot with the best hiphop brought to you by Thenix on ckcu 93.1 fm with dj2creamz and your boy dennis tonight we get the 411 on ottawa group just poets on there latest album "painted pictures in the darkness" and of coarse them selfs Just Poets returns with their highly-anticipated second studio album, Painting Pictures in the Darkness. The Ottawa-based Hip-Hop Trio consisting of producer Jeepz and emcees Just Peace and Street Scholar bring a soulful sound complete with rich, sample-heavy sonic landscapes and clever and colourful lyrics. Their debut album, A Journey Called Self, was released in the Fall of 2012 and created quite a buzz within the Ottawa Hip-Hop Community. Well know for their fun and high-energy live performances, they bring a very unique voice and presence to the local scene. Not mainstream, not underground, it's just good music. Painting Pictures in the Darkness is a piece created with different paint strokes and brushes. From rugged to uptempo, thought-evoking to light fun, this album has something for everyone. We started with an empty canvas during late-night sessions, and now here it is, ready to be unveiled.
Illusions (Remix)
Cypress Hill - - - -
Foundation
Xzibit - - - -
What's Golden
Jurassic 5 - - - -
Can't Relate
Rascalz feat. The Beatnuts - - - -

Play Dis
Saukrates - - - -

Anti-Gravity
Ambition - - - -
Noticing A Change
Just Poets - Painting Pictures In The Darkness - -

Out of Sight
Just Poets - Painting Pictures In The Darkness - -

If I Had A Boat
Just Poets - Painting Pictures In The Darkness - -

Song Bird Flies
Just Poets - Painting Pictures In The Darkness - -

Keep Holding On
Just Poets - Painting Pictures In The Darkness - -

Straighten It Out
Pete Rock & CL Smooth - - - -
Check It (Remix)
Lords of the Underground - - - -
They Want Efx
Das Efx - - - -
Rebirth of Slick
Digable Planets - - - -
Pass The Mic (Remix)
Da Youngstas - - - -
Check Yo Self
Ice Cube - - - -
Mtume
Juicy Fruit - - - -
Ante Up (Remix)
M.O.P feat. Busta Rhymes, Remy Ma, Teflon - - - -
Nas Is LIke
Nas - - - -
Full Clip
Gang Starr - - - -
Make It Funky
James Brown - - - -
That's the Joint
Funk Four Plus One - - - -
Masta Ace
I Got Ta - - - -
Gold Digger (E&P Remix)
EMPD - - - -
Don't Sweat The Show
Eric B & Rakim - - - -
On Wid Da Show
Kardinal Offishall feat. Jaden, Mali & Saukrates - - - -
Definition
Blackstar - - - -
Naughty Dread
Kardinal Offishall - - - -
Lucy
Canon - - - -


Alta Vista
HYF The GypsySun - - - -