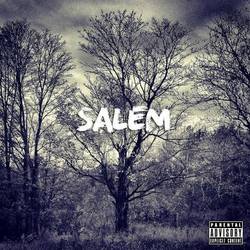 Peaceful Journey
Friday February 7th, 2014 with DJ 2 Creamz & CircaBeatz
Flex The Antihero (Interview)
Host DJ 2 Creamz set off the party with CircaBeatz on the Tech 12s and an interview with SmashMouthEntertainment's Flex The Antihero (Toronto emcee and 1/2 of The Antiheroes) on his soon to be released solo record "Salem" and more. Studio guests Livin' Large, Apollo the Child and Masai from The Home Invasion show also joined in on the party with J Dilla and Bob Marley stories, acapellas and other fun. Plus a dope sample was played featuring the artists performing at #BIGTICKET Feb. 14 at Wrongbar in Toronto. Played: Hip Hop, Funk, Old School, Electronic, Moombahton, Bass Music, Remixes, Mashups, Canadian Content #BIGTICKET Feb. 14 Artist Sampler [FREE DOWNLOAD]:
http://bit.ly/MiJyrR
Stay in the loop with show updates, features, events, and DJ 2 Creamz: -----
www.facebook.com/TheMixCKCU931
www.twitter.com/themixckcu
www.twitter.com/dj2creamz
Connect with Flex The Antihero -----
www.twitter.com/FlexTheAntihero
www.facebook.com/flextheantihero
www.youtube.com/flextheantihero
www.soundcloud.com/flextheantihero
www.flextheantihero.tumblr.com
Connect with The Home Invasion Show -----
www.twitter.com/The186Show
www.facebook.com/homeinvasionckcufm
www.twitter.com/LivinLarge187
www.twitter.com/Apollothechild
www.twitter.com/ThatNasaKID
Catch The Home Invasion Show live on air Wednesday overnights 2am-6am EST on CKCU with Livin' Large, Apollo the Child and Masai on
www.ckcufm.com
.
Say What You Want
Spesh K Ft. Keon Love - Grand Spesh Audio: Nice City


She Ran Away On Valentines Day
Spesh K - Grand Spesh Audio: Nice City


Big Dreams
Flex The Antihero - Salem


Medicated
Flex The Antihero Ft. Dillan Ponders & Emerson Brooks - Salem


Violet
Flex The Antihero - Salem


Build x Destroy
Flex The Antihero Ft. D-Sisive - Salem


The Wicked
Flex The Antihero Ft. Allan Rayman - Salem


All I Knew
Flex The Antihero Ft. Armond & Sha Prince - Salem


Sign Language
Staalin - -


Loud Enuff
RELIC ft. Moka Only - Golden


Rocabye
Set2 Ft. Bishop Brigante & Rissy Riss - -


Heaven Or Hell
TriShy - -


When The Chips Are Down
Cee x Dr. MaD - Steps To The Peak


Dear Life
Cee x Dr. MaD Ft. Riches - Steps To The Peak


Star Of The Show
Set2 Ft. LG Toronto - -


Training
Notion Ft. Copywrite - Pride On My Cufflinks