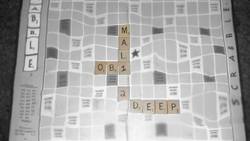 Peaceful Journey
Friday January 31st, 2014 with DJ 2 Creamz
O.B.1 & Maloney (Interview)
Host DJ 2 Creamz brought the heat to the party on the 1s & 2s and had an interview with emcees/producers O.B.1 and Maloney from Brantford on their new 2DeeP mixtape and more. Plus fresh Canadian Hip Hop was played, including music by the artists performing at #BIGTICKET Feb. 14 at Wrongbar in Toronto. Played: Hip Hop, Old School, Electronic, Moombahton, Bass Music, Remixes, Mashups, Canadian Content #BIGTICKET Feb. 14 Artist Sampler [FREE DOWNLOAD]:
http://bit.ly/MiJyrR
Stay in the loop with show updates, features, events, and DJ 2 Creamz: -----
www.facebook.com/TheMixCKCU931
www.twitter.com/themixckcu
www.twitter.com/dj2creamz
Connect with O.B.1 -----
www.twitter.com/OBWankanobi519
www.ob-1.bandcamp.com
www.soundcloud.com/theghosthouse
www.youtube.com/theobwankanobi
www.instagram.com/jakhellington
www.originalbeatsters.blogspot.ca
www.breakingwreckords.com
Connect with Maloney -----
www.twitter.com/MaloneyIACOM
www.facebook.com/pages/Maloney-of-IACOM/184963081562279
www.maloney-iacom.bandcamp.com
www.youtube.com/MalarnethMaloney
www.instagram.com/MarcellusMalone
www.breakingwreckords.com
Catch Maloney live on air Thursday and Saturday nights 7pm EST on Breaking Records Radio with Innesence on
genzel.ca
.
Spun
O.B.1 & Maloney Ft. Spesh K & Donsai - 2DeeP


Carnivores
O.B.1 & Maloney - 2DeeP


The 5 Nineteen
O.B.1 & Maloney Ft. Oaceys - 2DeeP


Take A Look
O.B.1 & Maloney - 2DeeP


ssA
O.B.1 & Maloney - 2DeeP


Hats Off
O.B.1 & Maloney - 2DeeP


Sign Language
Staalin - -


Loud Enuff
RELIC ft. Moka Only - Golden


Rocabye
Set2 Ft. Bishop Brigante & Rissy Riss - -


Heaven Or Hell
TriShy - -


When The Chips Are Down
Cee x Dr. MaD - Steps To The Peak


Dear Life
Cee x Dr. MaD Ft. Riches - Steps To The Peak


Star Of The Show
Set2 Ft. LG Toronto - -


Training
Notion Ft. Copywrite - Pride On My Cufflinks


Follow Me
RELIC - Golden


Angels On Your Pillow
Set2 Ft. LG Toronto - -


Bully Be Gone
Staalin - -


Invincible
Ghettosocks Ft. El Da Sensei - For You Pretty Things


One Half
RELIC - Golden


Once Got Busy
Ghettosocks - For You Pretty Things


I Ain't Concerned
Notion Ft. Cee, Gravity Christ, DJ Grouch - Pride On My Cufflinks


Touch It
TriShy - -


We Go All Out
Spesh K ft. J.Moy & Tiggz - Grand Spesh Audio: Liberty Villans