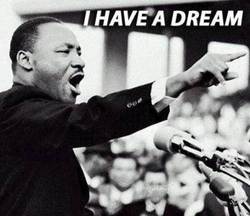 Cool Cuts
Thursday February 18th, 2016 with Chris Sharp
Black History Month
Tonight's show focuses on Black History Month with comedy,spoken word and songs of the black struggle in North America for equality in the 20th Century.
We open with a musical discussion on the black experience in North America.From slavery to emancipation and the realities of poverty and inequality
Heritage of a Black Man
Sam Dees - VA:Black and Proud-The Soul of The Black Panther Era(2002)
Sail Away
Randy Newman - Sail Away(1970)
Bid 'em In
Oscar Brown Jr. - Sin and Soul...And Then Some(1960)
Ol' Man River
Paul Robeson - The Best of Paul Robeson(1966)
Strange Fruit
Nina Simone - A Portrait of Nina Simone(1973)
Patches
Clarence Carter - The Best of Clarence Carter(1992)
Dead End Street
Lou Rawls - The legendary Lou Rawls(1991)
The late 60's gave rise to black consciousness and a need to facilitate change.
Freedom
Richie Havens - VA:Woodstock,Original Soundtrack(1970)
Black Power
Dick Gregory - VA:Listen Whitey-The Sounds of Black Power 1967-1974
Choice of Colours
The Impressions - Changing Impressions(1996)
I Was Born Blue
Swamp Dogg - Total Destruction To Your Mind(1970)
Pieces of A Man
Gil Scott-Heron - Pieces of A Man(1971)
Next up: The realities of inner city life.Dick Gregory's incisive humour and an excerpt from Dr. King's 1963 address at the foot of the Lincoln Mwmorial, expressing his hopes for the future. Sammy Davis' humorous reading of the Elvis hit opens the set.
In The Ghetto
Sammy Davis Jr. - VA:Golden Throats Vol 2(1991)
Living In The Ghetto
Purple Image - Purple Image(1970)
excerpt from his "I Have A Dream Speech" from 1964
Dr. Martin Luther King Jr. - Complete Speeches and Sermons
I Wish I Knew How It Would Feel To Be Free
Marlena Shaw - The Spice of Life(1969)
Black Progress
Dick Gregory - The Light Side/The Dark Side(1969)
Living For The City
Stevie Wonder - Innervisions(1973)
As the United States approached it's 200th anniversary Richard Pryor's routine hit's home with a direct shot at black acquiescense while Mayfield sings of black empowerment.
Freedom Blues
Little Richard - The Rill Thing(1970)
Politics/Racial(excerpt)
Eddie Murphy - Comedian(1983)
Miss Black America
Curtis Mayfield - Curtis(1971)
Bicentennial Nigger
Richard Pryor - Bicentennial Nigger(1976)
God Bless America For What
Swamp Dogg - Rat On!
We finish with some people who were the face of black empowerment and expression in the 60's and 70's: Muhammad Ali, Malcolm X and the late and great Gil Scott-Heron.
I'm Talkin' Bout Freedom
Syl Johnson - Va:Black and Proud-The Soul of The Black Panther Era(2002)
Black Superman(Muhammad Ali)
Johnny Wakelin - VA:Super Hits of The 70's(1990)
Do You Remember Malcolm
Miriam & Mbongi Makeba - VA:Black and Proud-The Soul of The Black Panther Era(2002)
The Revolution Will Not Be Televised
Gil Scott-Heron - Pieces of A Man(1971)
Freedom
The Isley Brothers - Get Into Something(1970)
Thank you for listening. Next show broadcasts March 3.