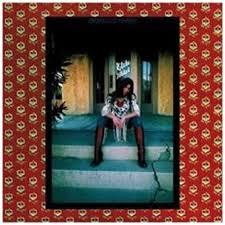 Cool Cuts
Thursday March 3rd, 2016 with Chris Sharp
International Women's Day is March 8th.
International Women's Day is celebrated March 8th.Tonight's show features female vocalists.
Opening with American female country vocalists. All these female vocalists had success on the country and pop charts.
Rose Garden
Lynn Anderson - VA:Super Hits of The 70's(1990)
Papa,Woncha Let Me Go To Town With You
Bobbie Gentry - Ode To Billie Joe(1967)
Harper Valley P.T.A.
Jeannie C. Riley - Harper Valley P.T.A.(1968)
The Happiest Girl In The Whole U.S.A.
Donna Fargo - The Happiest Girl In The Whole U.S.A.(1972)
Your Good Girl's Gonna Go Bad
Tammy Wynette - Tammy's Greatest Hits(1970)
The End Of The World
Skeeter Davis - The Best of Skeeter Davis(1966)
Here,There and Everywhere
Emmylou Harris - Elite Hotel(1975)
U.K. female rock vocalists are up next.Glasgow born Maggie Bell led Stone The Crows in the early 70's,Elkie Brooks shared vocal duties with Robert Palmer in Vinegar Joe and Janita Haan led Babe Ruth from 1970-75.
Black Girl
Maggie Bell(With Long John Baldry) - It Ain`t Easy(1971)
Keep On Rollin`
Stone The Crows(Maggie Bell) - Teenage Licks(1972)
So Long
Vinegar Joe(Elkie Brooks) - Rock `n`Roll Gypsies(1972)
Pearl`s A Singer
Elkie Brooks - Two Days Away(1977)
Dancer
Babe Ruth(Janita Haan) - Babe Ruth(1975)
Canadian female vocalizing
Lovin`Sound
Ian & Sylvia Tyson - Lovin`Sound(1967)

Take Me In Your Arms(Rock Me A Little While)
Charity Brown - Charity Brown(1974)

Beautiful Second Hand Man
Ginette Reno - Beautiful Second Hand Man(1970)

Rendezvous
Cano(Rachel Paiment) - Spirit Of The North(1980)

Just Like This Train
Joni Mitchell - Court and Spark(1974)

International female vocalist set. Denmark,Australia,Sweden,The Netherlands,Germany and Belgium are represented in this set.
Ride My Mountain
The Savage Rose(Annisette Koppel) - In The Plain(1968)
Devil's On The Loose
The Rattles(Edna Bejarano) - Greatest Hits(1997)
Dominique
Soeur Sourire - The Singing Nun(1963)
Mighty Joe
The Shocking Blue(Mariska Veres) - The Shocking Blue(1970)
Beatmaker
Doris Svensson - Did You Give The World Some Love Today baby(1970/1994)
Moving In A Circle
The Executives(Carole King) - CA:Peculiar Hole In The Sky(2002)
American female rock vocalists finish things off.Fanny Hill were an all female hard rock band based in L.A. in the early 70's.
Blind Alley
Fanny Hill(June & Jean Millington) - Fanny Hill(1971)
Dancing Barefoot
Patti Smith - Horses(1975)
I Don`t Want To Play
Ellen McIlwaine - We The People(1973)
Watch Your Step
Cold Blood(Lydia Pense) - Cold Blood(1969)
Ain`t That Peculiar
Fanny Hill(June & Jean Millington) - Fanny Hill(1971)
Thank you for listening. Next show broadcasts March 17.