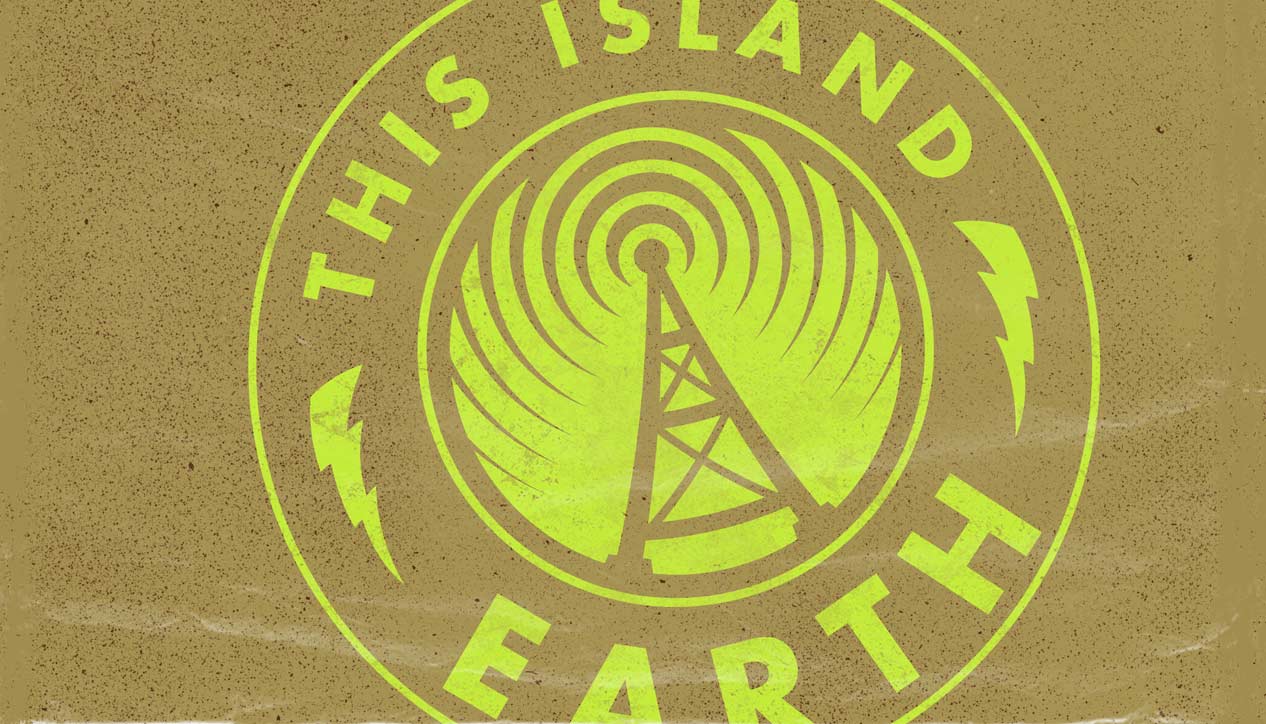 This Island Earth
Sunday June 17th, 2012 with Rob Bitschofsky
Going back to Graceland:
A look at the 25th anniversary edition of Paul Simon's Graceland album, a huge hit in its day that cracked the mainstream open to the influences of world music. We'll hear songs from the original album plus previously unreleased demos, alternative versions and live cuts, plus work from the less popular but no less brilliant follow-up, Rhythm of the Saints. Plus some worldy Philip Glass in honor of last week's staging of Einstein on the Beach in Toronto, along with some of the usual planet-hopping and a couple of cuts from a 40-year old avant garde jazz/prog/rock/world fusion masterpiece. Heady stuff!
Boy in the Bubble
Paul Simon - Graceland 25th Anniversary Edition

Homeless (Demo)
Paul Simon - Graceland 25th Anniversary Edition

Graceland
Paul Simon - Graceland 25th Anniversary Edition

Diamonds on the Soles of her Shoes (Alternate Version)
Paul Simon - Graceland 25th Anniversary Edition

I Know What I Know
Paul Simon - Graceland 25th Anniversary Edition

You Can Call Me Al (Demo)
Paul Simon - Graceland 25th Anniversary Edition

Gumboots
Paul Simon - Graceland 25th Anniversary Edition

Crazy Love (Demo)
Paul Simon - Graceland 25th Anniversary Edition

Diamonds on the Soles of Her Shoes
Paul Simon - Live In Central Park
Can't Run But
Paul Simon - The Rhythm of the Saints
The Coast
Paul Simon - The Rhythm of the Saints
The Coast (Work-in-progress)
Paul Simon - The Rhythm of the Saints
Proof
Paul Simon - The Rhythm of the Saints
Born At the Right Time (Acoustid demo)
Paul Simon - The Rhythm of the Saints
Thelma
Paul Simon - The Rhythm of the Saints
Spirit Voices (Work-in-progress)
Paul Simon - The Rhythm of the Saints
The Rhythm of the Saints
Paul Simon - The Rhythm of the Saints
Paru River
Uakti - Aguas da Amazonia
Metamorphosis 1
Uakti - Aguas da Amazonia
Serra Pelada
Philip Glass - Powaqqatsi
Anthem, Part 3
Philip Glass - Powaqqatsi
New Cities in Anciant Lands, Africa
Philip Glass - Powaqqatsi
New Cities in Anciant Lands, India
Philip Glass - Powaqqatsi
From Egypt
Philip Glass - Powaqqatsi
Mr. Suso #2 With Reflection
Philip Glass - Powaqqatsi
Worldwide Funk
Jack Dejohnette& Foday Musa Souso - Music From The Heart of the Masters
Ruta and Daitya
Keith Jarrett - Ruta and Raita
Kashf
Anour Brahem, John Surman & Dave Holland - Thimar
A.I.R (All India Radio)
Carla Bley & Paul Haines - Escalator Over the Hill
Rawalpindi Blues
Carla Bley & Paul Haines - Escalator Over the Hill