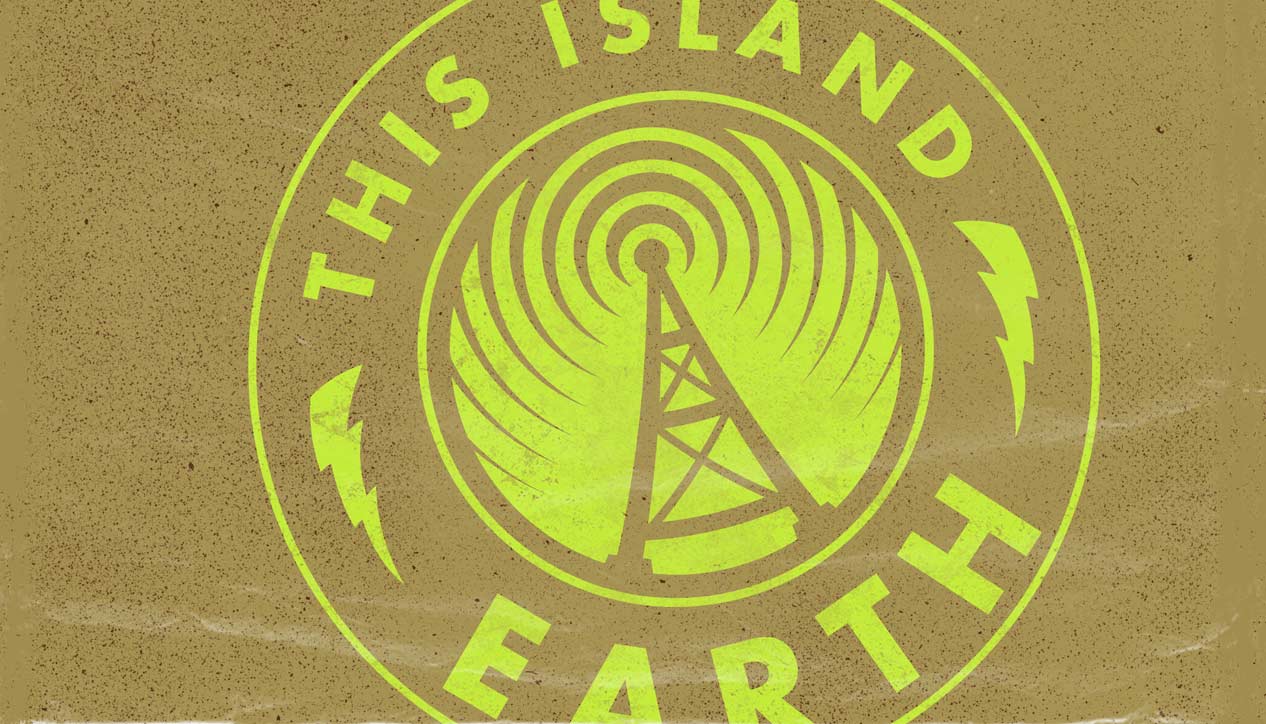 This Island Earth
Sunday March 18th, 2012 with Alnoor Allidina & Peter Blatherwick
Peter Blatherwick co-hosts with Alnoor Allidina. Peter is a regular financial donor to This Island Earth and today he becomes a musical donor as well. We're planning a wild, globe-hopping ride that will include world artists from SXSW 2012.
We begin with a set of quasi-Celtic music to celebrate the day after St. Patrick's day.
Hallaig
Martyn Bennett - Bothy Culture
Big Cat
Afro Celt Sound System - Volume 2 - Release
Celtic Dub
Delhi 2 Dublin - Delhi 2 Dublin

Next up, San Francisco-based Cheb i Sabbah, into an Indian vibe.
Toura Toura
Cheb i Sabbah - La Kahena
Pyar Baile
Dj Rekha with Zuzuka Poderosa - Pyar Baile
Mehbooba Mehbooba
Kronos Qurtet with Asha Bhosle - You've Stolen My Heart
Solea
Anoushka Shankar - Rise
West Eats Meat
Ravi Shankar - In Celebration
Onwards with a set that moves from Africa to Argentina.
People Get Ready
The Chambers Brothers - Lifted: Songs of the Spirit
Mali Dje
Ali Farka Touré - Niafunké
Sonido Amazonico
Chicha Libre - Sonido Amazonico
Astor's Speech
Astor Piazzolla - The Central Park Concert
Camorra
Astor Piazzolla - The Central Park Concert
Next, a longer piece that combines cello and and throat singing -- how can you go wrong?
Nunavut
Kronos Quartet and Tanya Tagaq - Youtube
Ghost
Jorane - 16mm

Kalimba Trance
Pacific Curls - Te Kore
Night in Tunisia
Autorickshaw - Four Higher

Mustt Mustt
Kiran Ahluwalia with Tinariwen - Aam Zameen: Common Ground

Keremela
Aster Aweke - Chechero
Mignoten Man Yawka
Debo Band - Flamingo EP
A set loosely based around the New York Hasidic scene.
Hebe Bop
Hasidic New Wave - Psycho Semitic
Makahaa
John Zorn - The Gift
Incident on South Street
Lounge Lizards - Lounge Lizards
Lord Raise Me Up
Matisyahu - Live at Stubb's
And we finish with a set entitled: "getting serious on the bass & drums now crash-end-o set"
7-5
Trans-Global Underground - Impossible Broadcasting
Purity Rock (instrumental)
Lee Scratch Perry / DJ Spooky - Panic In Babylon
Tala Matrix
Tabla Beat Science - Live in San Francisco at Stern Grove
Lego
Lady Leshurr - Youtube
Shouts Outfs From the Block
Fugees - Blunted On Reality