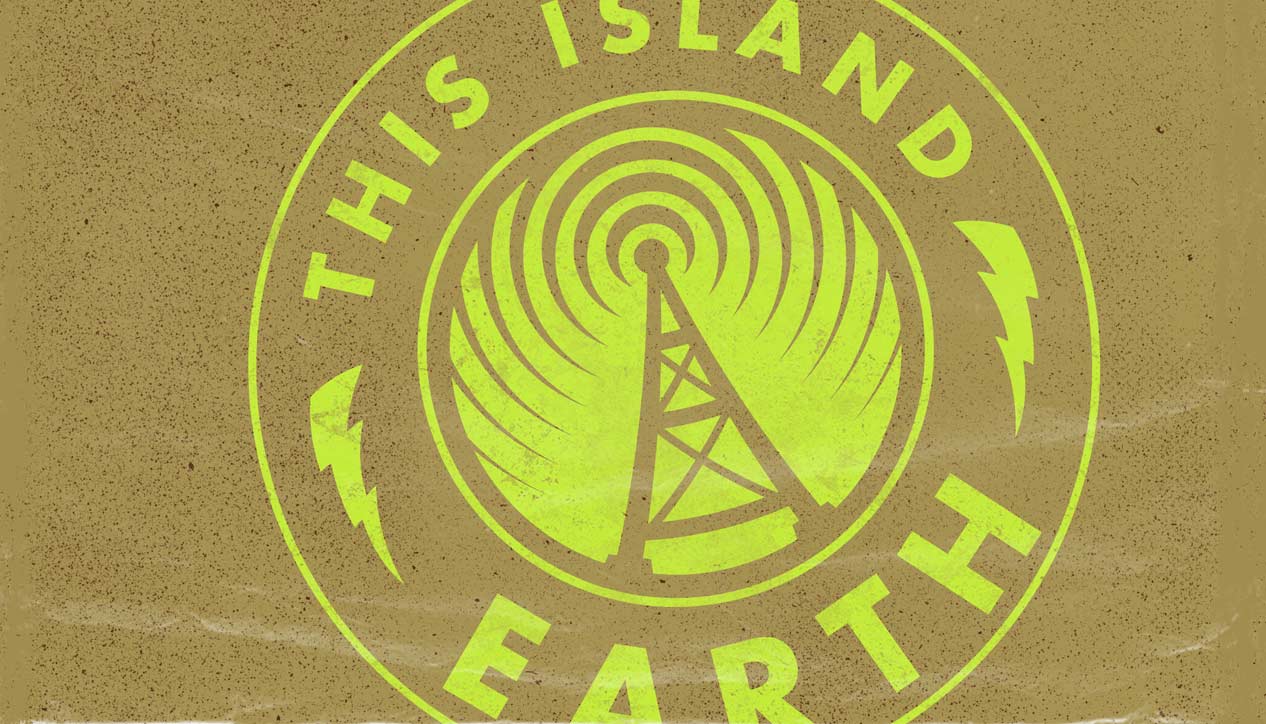 This Island Earth
Sunday December 25th, 2011 with Neil Bakshi
Some highlights from 2011. Across genres.
Don't Break my Love
Nicolas Jaar - Don't Break my Love EP

Swerve... The Reeping Of All That Is Worthwhile (Noir Not Withstanding)
Shabaaz Palaces - Black Up

NY is Killing Me
Gill Scot Heron and Jamie XX - We're New Here
Gagner l'Argent Francais
Mariami Keita - Gagner l'Argent Francais

La Tete Savante
Tumi and the Volume - Pick A Dream
Power
Das Racist - Relax
K Dub 05
Jah Wobble and the Nippon Dub Ensemble - Japanese Dub
The Passenger
Jolly Boys and Albert Minott - Great Expectations

Tio Amo
Atlas Sound - Parrallax

Karasalama
Aram Bajakian - Kef

Kurd Shepherd Melody
The Gurdjieff Folk Instruments Ensemble - Music Of Georges I. Gurdjieff

Komsu
Baba Zula - Gecekondu
Mahane Mohabat
Various Artists - Nagore Sessions
Ganesh Kalyan
Amjad Ali Khan and Scottish Chamber Orch. - Samaagam
Treasure
Ami Dang - Hukam

Flowering of the Wise
Imanaren - Imanaren

Balanzando
Ballaké Sissoko - Artwork in Progress
Dietou
Kouyaté-Neerman - Skyscrapers & Deities

Flutes
Toto Bona Lokua - s.t.
Cosmogony
Bjork - Biophilia

Cruel
St. Vincent - Strange Mercy

Davy Faa
Jeannie Robertson - Whaur the Pig Gaed On the Spree: Scottish Recordings by Alan Lomax, 1951-1957
Habesha Traditional Song 3
Unknown - Staring Into the Sun (Recorded/Compiled By Olivia Wyatt
Glass table Girls
The Weeknd - House of Balloons
Lorelai
Fleet Foxes - Helplessness Blues
Sinful Wishing Well
Caitlin Rose - Own Side Now

Circling the Sun
Jonny - Jonny
Love & Light
Sandro Perri - Impossible Spaces


Riding for the Feeling
Bill Callahan - Apocalypse

Tinariwen
Group Anmattaf - Music From Saharan Cellphones Vol. 1

Ex-Punks
Bry Webb - Provider


The Bad In Each Other
Feist - Metals

How Will You Spend Christmas
Rev. A. W. Nix - Christmas Blues (Remastered)