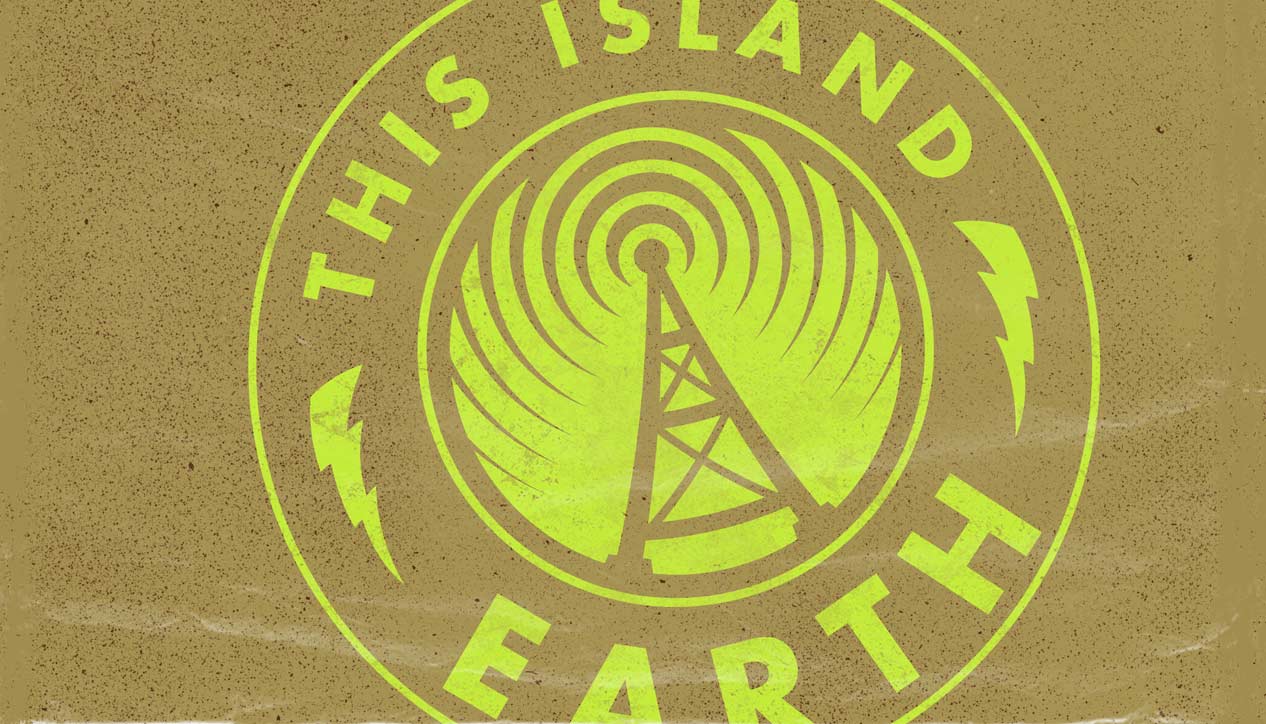 This Island Earth
Sunday February 21st, 2010 with Alnoor Allidina
Pianos heard around the world
Alnoor Allidina presents new acquisitions in the first hour. The rest of the program looks at ways that the piano has been adopted by different cultures, including our own: in hour two, Kamila Premji and Nadine Blum present a documentary on the piano that, until recently, resided at the Hartman's grocery store on Bank Street.
We spend the first hour listening to recent acquisitions. Bela Fleck is coming to Ottawa on March 1 - http://www.ottawajazzfestival.com - I've finally picked up his Grammy-winning album as well as that of co-musician Bassekou Kouyate.
Dreams He is a Ball of Fire...or a Hummingbird III
Gamelan Madu Sari - New Nectar - Songlines

Dande
Ephat Mujuru - Journey of the Spirit - Alulu
Pakugyenda balebauo
Bela Fleck - Throw Down Your Heart: - Rounder
Musow (For Our Women)
Bassekou Kouyate & Ngoni Ba - I Speak Fula - Sub Pop

Bolemon
Les Percussions de Guinee - Djembe Genies - Megaphon
New York is Killing Me
Gil Scott-Heron - I'm New Here - XL

Pamukkale
The Whitefield Brothers - Earthology - Stones Throw

Alin
The Whitefield Brothers - Earthology - Stones Throw

Harom Kerom
D'Va - Fonok - Indies Scope
Pingu Hop
D'Va - Fonok - Indies Scope
The rest of the program is devoted to the piano, in various roles.

The Souljazz Orchestra has just put out their first all-acoustic disc in which the piano plays a prominent role. They have two upcoming CD releases in the area: the Ottawa release is February 26th at Babylon and the Gatineau release is March 13th at Le Petit Chicago. http://www.myspace.com/souljazzorchestra
Lotus Flower
The Souljazz Orchestra - Rising Sun - Strut


In the next two ethio-jazz cuts, the piano provides a rhythmic ostinato pattern over which the song unfolds. In the third, it takes on a more traditional harmonic role.
Esketa Dance
Mulatu Astatke and the Heliocentrics - Inspiration Information 3 - Strut
Muluqhn Mhllhssh
Hidhtch alu - Ethiopiques Volume 1: Golden Years of Modern Music - Buda
When Am I Going To Reach There?
Metche Dershe - Ethiopiques Volume 4: Ethio Jazz & Musique Instrumentale - Buda
The next set features jazz hybrids with Indian classical and Mongolian folk music as well as a groove based on a piano sample.
Saraswati
Erik Truffaz - Benares - EMI
River Jarahai
Namgar - About Water
I've Known Rivers
Courtney Pine - Modern Day Jazz Stories - Verve
Ottawa is part of the world this week! Up next: Food for the Soul, a documentary by Nadine Blum and Kamila Premji about the piano that until recently resided within the Hartman's grocery store in downtown Ottawa.

Through the stories of Hartman's pianists Anne-Marie Murray and William Blais, fan Bebee Dawood, and store manager Robert St. Amour, this piece tells the story of how the Hartman's piano became a store fixture and a community gathering-place, explores the concept of nourishing the spirit through music, and examines the void that has been left in the wake of the piano's removal.
Food for the Soul
Kamila Premji and Nadine Blum - n/a

Now to Latin America: piano stylings from Cuba, Argentina, and Brazil.
Mambo Influenciado
Jay Rodriguez and Chucho Valdez - Live In Verona - Explore
Buena Vista Social Club
Buena Vista Social Club - Buena Vista Social Club - World Circuit
Soltando Chispas
Ruben Gonzales - Sabor de Cuba - n/a
Nena
Francisco Aguabela - H20 - Ubiquity
Adios Nonino
Astor Piazolla - El Tango
Super Sport
Tosca Tango Orchestra - Waking Life Soundtrack
Aguas De Marco
Antonio Carlos Jobim - The Unknown Antonio Carlos Jobim
Sebastiana
Tania Maria - Viva Brazil - Cuisine Non-Stop: Introduction to the French Nouvelle Generation
Odds and ends (if only all odds and ends were this good). We start in France, move to Burma for some snow and end in South Africa for those who prefer the sun.
Rene Bouteille
La Tordue - Cuisine Non-Stop: Introduction to the French Nouvelle Generation - Luaka Bop
Lover of the Winter and the Snow
Tonte Theintan - Princess Nicotine - Folk and Pop Music of Myanmar Vol 1 - Sublime Frequencies
African Sun
Abdullah Ibrahim - African Sketchbook - Enja
The Creator Has a Master Plan
Bobby Matos - Viva Cubop Vol. 1 - Ubiquity