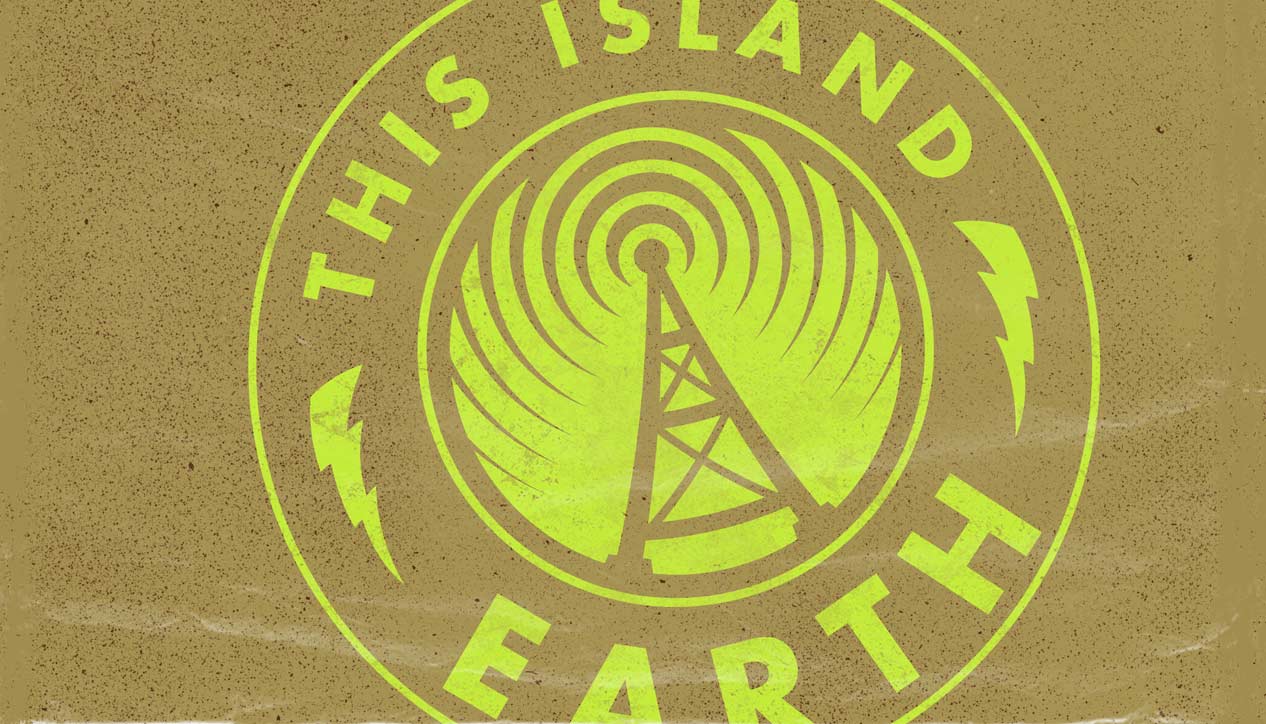 This Island Earth
Sunday February 14th, 2010 with Rob Bitschofsky
It's all about love, baby!
Your captain, Rob Bitschofsky, pilots a global love boat to various ports of call. Exalted love, romantic love, earthy love, even unrequited love, in songs from all around the globe. With special romantic stops in Astor Piazolla's Argentina and the imaginary Paris of Malcolm McLaren, and a steamy set of songs from producer Kip Hanrahan.
A Love Supreme
Alice Coltrane - World Galaxy - Impulse
Persian Love
Hoger Czukay - Movies - Mute
Loco De Amor
David Byrne - Rei Momo - Luaka Bop/Sire
Love
Bob Marley - The Complete Wailers: 1967-1972, Part 1 - Jad Records
No Woman No Cry
Bob Marley - Dreams of Freedom: Ambient Translations of Bob Marley in Dub - Axiom
The Coast
Paul Simon - Concert in the Park - WEA/Reprise
Diamonds on the Souls of Her Shoes
Paul Simon - Concert in the Park - WEA/Reprise
La Vie En Rose
Edith Piaf - Vive La France - Black Line
La Vie En Rose
Grace Jones - Island Life - Island
Les Paramedicaux Erotiques
Paul Haines - Darn It! - American Clave

Je T'Aime Moi Non Plus
Jane Birkin & Serge Gainsbourg - Jane Birkin et Serge Gainsbourg - Mercury
Je T'Aime Moi Non Plus
Malcolm MacLaren - Paris - GeeStreet
Mon Die Senie
Malcolm MacLaren - Paris - GeeStreet
Pere Lachaise
Malcolm MacLaren - Paris - GeeStreet
Jazz is Paris
Malcolm MacLaren - Paris - GeeStreet
Rue Daphane
Malcolm MacLaren - Paris - GeeStreet
La Main Parisienne
Malcolm MacLaren - Paris - GeeStreet
In the Absence of the Parisienne
Malcolm MacLaren - Paris - GeeStreet
Paris Paris
Malcolm MacLaren - Paris - GeeStreet
Tanguedia III
Astor Piazzolla - Tango Zero Hour - American Clave
Milonga Del Angel
Astor Piazzolla - Tango Zero Hour - American Clave
Concierto Para Quinteto
Astor Piazzolla - Tango Zero Hour - American Clave
Milonga Loca
Astor Piazzolla - Tango Zero Hour - American Clave
Make Love 2
Kip Hanrahan - Vertical's Currency - American Clave
Marriage
Kip Hanrahan - Days and Nights of Blue Luck Inverted - American Clave
Tenderness
Kip Hanrahan - "...half of sex is fear..." - American Clave
Tenderness
Kip Hanrahan - "...if I knew how to, if I knew what muscles to relax..." - American Clave
A Thousand Nights and a Night
Kip Hanrahan - Shahrazade (Opening) - American Clave
A Thousand Nights and a Night
Kip Hanrahan - Aziz And Azizah (Continued) - American Clave
This Night Becomes a Rumba
Deep Rumba - I Wish You Love - American Clave