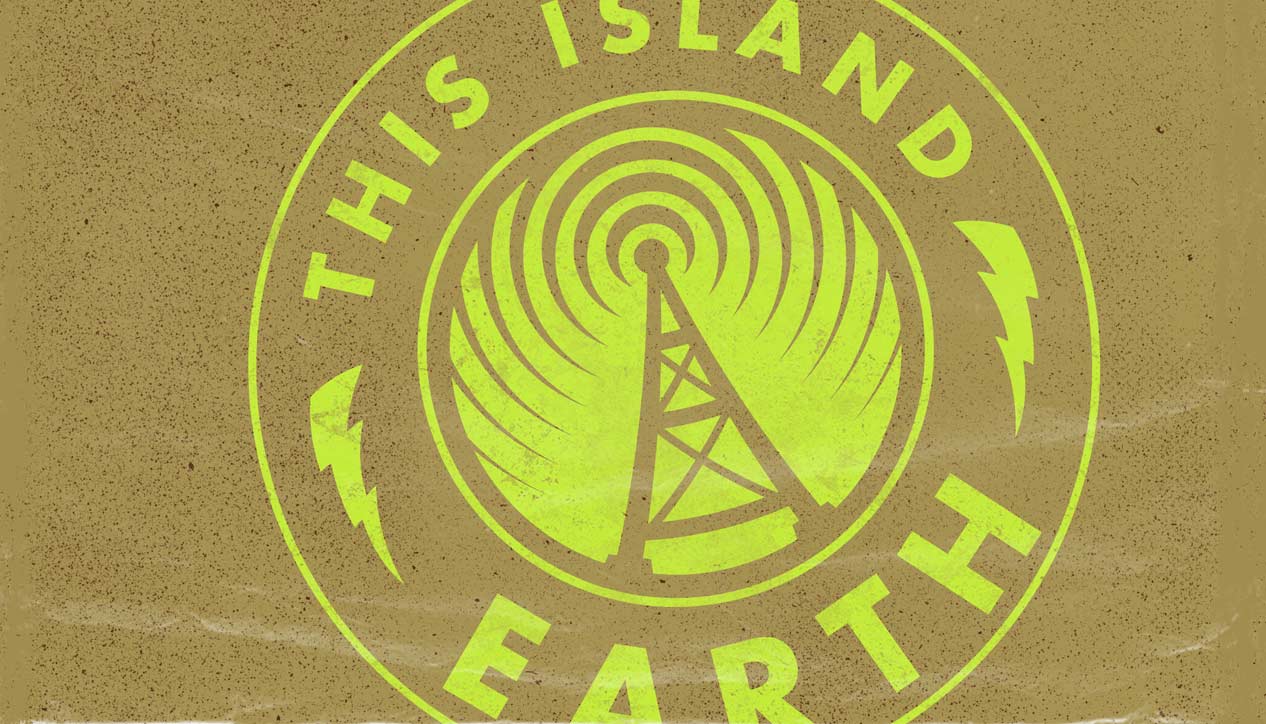 This Island Earth
Sunday July 15th, 2018 with Rob Bitschofsky
Mostly new releases today.
What's new? Well, a couple of compilations of African and Afro-caribbean music that go back to the 50s, some very contemporary African dance music, a selection by "New York City's only Farsi Funk group", some very relaxing trancey stuff from James Hood and a second collaboration of Seckou Keita (kora) and Catrin Finch (harp), some spacey sitar jazz and a Japanese guy who cuts together mouldy old VHS movies into a funky new sound. And more! Also, a Balinese gamelan interlude.
Mamwana Kufika Munda (My Love is Upset)
Ilunga Patrice, Misomba Victor and Friends - Listen All Around: The Golden Age of Central and East African Music

Siwezi Kuiacha Rumba (I Cannot Give Up Rumba)
Vijana wa Mbeya with Jim D. Gondwe - Listen All Around: The Golden Age of Central and East African Music

Feeling Happy
Cyril Diaz Et Son Orchestre - Disques Debs International Vol. 1

Douce Kombass
Henri Debs Quintet - Disques Debs International Vol. 1

Insimbi
BCUC (Bantu Continua Uhuru Consciousness) - Emakhosini

Nont For Sale
Sudan Archives - Sink EP

Mansa Soyari (edit) feat. Rokia Koné
Les Amazones d'Afrique - Mansa Soyari Single

Kuzola
Pongo - Kuzola Single

Helelyos
Mitra Sumara - Tahdig

Tabuh Pisan
Sekka Dari Teges Kanyinan - Gamelan Semar Pegulingan (Gamelan Of The Love God)
Curik Ngaras
Gong of Belaluan - The Roots of Gamelan — The First Recordings Bali 1928, New York 1941
Tabuh Solo
Unknown - Gamelan Greats
Listen to the Grass Grow
Seckou Keita & Catrin Finch - Soar

Bach to BaÏsso
Seckou Keita & Catrin Finch - Soar

Parnassus
James Hood - Mesamerica

Andy Laughs At One Of The Few Golden Veins In Our Bronx Childhood (For Andy Gonzalez)
Kip Hanrahan - Crescent Moon Waning

Descarga Caliente
Rubén Blades & Pete Rodriguez - Anthology: Rubén Blades
Fishman (Full Length Version)
The Beginning of the End - Fishman EP

Mystic Revelation of the Gods
Nicola Conte & Spiritual Galaxy - Let Your Light Shine On

Car Number 27/Mr. Alpo (Tim Deluxe Remix)
Uniting Of Opposites - Single

Vortex Number 9
Uniting Of Opposites - Ancient LIghts

Ancient Lights
Uniting Of Opposites - Ancient LIghts

Mints
Uniting Of Opposites - Ancient LIghts

Malpresentations
Raw Silk - Raw Silk

Finis Pacificae
Barry Walker - Diaspora Urkontinent

Neuiba Neuiba
Shimshon Meil - Amsterdam to Neuiba

Amsterdam Experience
Shimshon Meil - Amsterdam to Neuiba

Slumber Party Girl's Diary
Videotape Music - Souvenir

Hong Kong Night View
Videotape Music - Souvenir