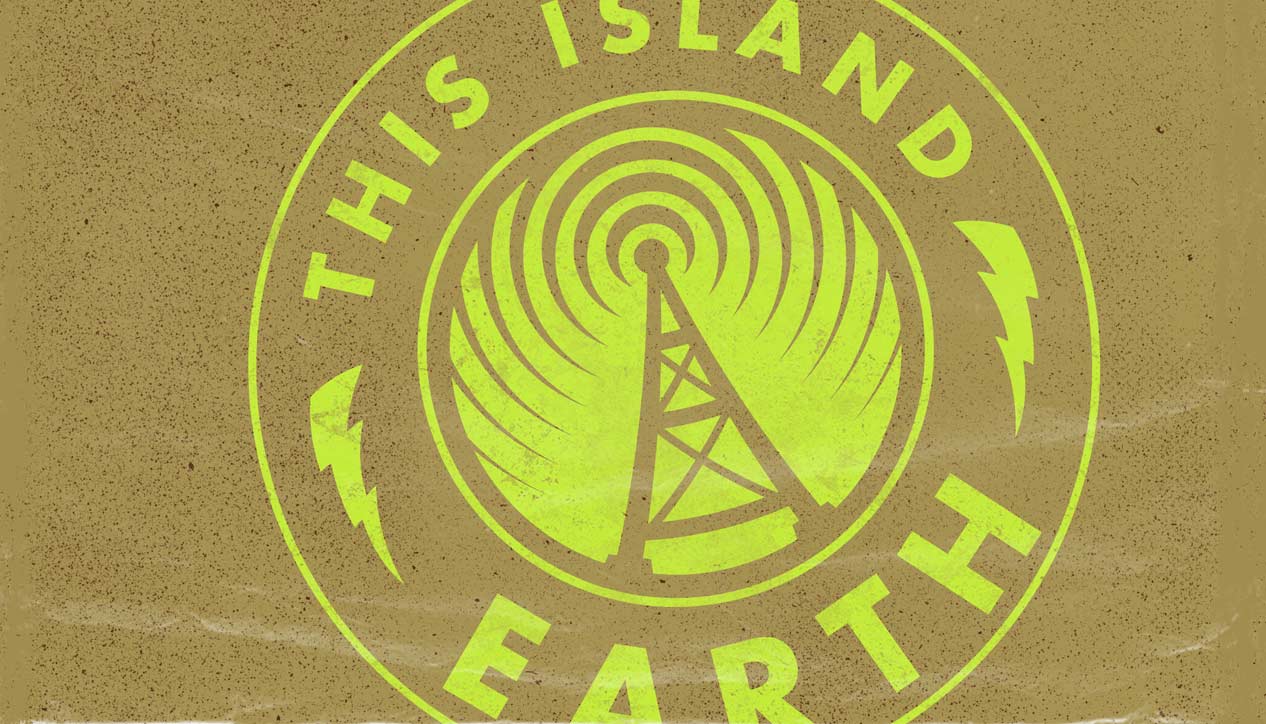 This Island Earth
Sunday July 8th, 2018 with Manmohan Panesar
Loads of hot new releases + some older gems
Welcome to THIS ISLAND EARTH, CKCU's ''world music'' program, broadcast every Sunday afternoon from 1 to 4 p.m. EST. Stay with us this afternoon (Sunday 1-4pm) at CKCU 93.1 FM in the greater Ottawa area or at
ckcufm.com
from anywhere around the world. This afternoon we feature a number of new releases from around the globe and some older gems thrown into the mix. Expect to hear music from Benin, Brazil, Finland. Estonia, Turkey, Tunisia, India, Norway, Algeria, Croatia, Afghanistan, Mali, Basque, Mexico, Ethiopia, Cuba, and some fusion efforts that defy any attempt to categorize. Keep it locked here at CKCU.
We start off with a Brazilian song sung beautifully by a Croatian artist - some wonderful percussion starts off this track.
Upa Neguino
Astrid Kuljanic Transatlantic Exploration Company - Riva

We continue with accordion for the next set and start off with a long and adventurous track fusing together folk and free jazz from a Norwegian accordionist, Frode Haltli. Fasten your seat belts for this long and gorgeous piece.
Neid
Frode Haltli - Avant Folk

Gernika
Samurai Accordion - Te

Road Assistance
Johanna Juhola - Diivan Jäljet - Shadow of a Diva

Keelega-Meelega (With Tongue and Mind) [feat. Nathan Riki Thomson]
Mari Kalkun - Ilmamõtsan

Now on to some Rai music from Algeria, starting off with the king of Rai, Khaled, with a classic cut. Then we follow up with three tracks from a new release with some jazzy, Gnawan take on rai music. As with all rai music it tetters on the edge of cheesiness but I love it. Great stuff.
Sahra
Khaled - Sahra
Waliye (feat. Lotfi Attar)
Fanfaraï Big Band - Raï Is Not Dead

Hamouda
Fanfaraï Big Band - Raï Is Not Dead

Jilalija
Fanfaraï Big Band - Raï Is Not Dead

Foties
Trio Tatavla - Tatavla (feat. Tcha Limberger, Dimos Vougioukas & Benjamin Clément)

Chiraz
Imed Alibi, Michel Marre & Mounir Troudi - Salhi

Eski Kordon Zeybeği (feat. Mustafa Göçer)
Ali Fuat Aydin & Cenk Guray - Öte (For the memory of Tanburi Cemil Bey)

We stay in the middle east (Iraq) for another track but then move to South Asia with some classical and minimalism.
Dialogue
Rahim AlHaj Trio - One Sky

Durgeshwari Alap
Alam Khan - Immersion

The Veil of the Temple: Mother of God, Here I Stand (with Sarod Improvisation)
Soumik Datta, O/Modernt Chamber Orchestra & Hugo Ticciati - White Light: The Space Between

Hawa Hawa
The Bollywood Brass Band - The Bollywood Brass Band
Felix Kolo
Boban Markovic & Lajko Felix - Srbija AllStars Sounds Global
Mhm a-ha oh yeah da-da!
Darko Rundek & Cargo Orkestar - Mhm a-ha oh yeah da-da!
Now on to Latin America, starting off with some politically-tinged electronica from Mexico.
Escribeme Pronto
Mexican Institute of Sound - Pinata
Mortal à Toa (feat. Tulipa Ruiz, Ava Rocha & Liniker e os Caramelows)
Anelis Assumpção - Taurina

Cuidado con el Tumbador
Orquestra Akokan - Orquestra Akokan
O Que E O Que E
Zizi Possi - The Rough Guide to Samba
Eso
Pedro Torres - Luz de Luna: The Best Boleros from the Costa Chica

Exit stage left with a brief visit to the continent of Africa, raging from west to east.
A Min We Vo Nou We
Les Sympathics de Porto Novo - African Scream Contest 2 (Analog Africa No. 26)

Fadjamou (feat. Tony Allen) [St Germain Remix]
Oumou Sangaré - Mogoya Remixed

Sintayehu
Hailu Mergia & Dahlak Band - Wede Harer Guzo
Kabioye
Lekan Babalola - Songs of Icon