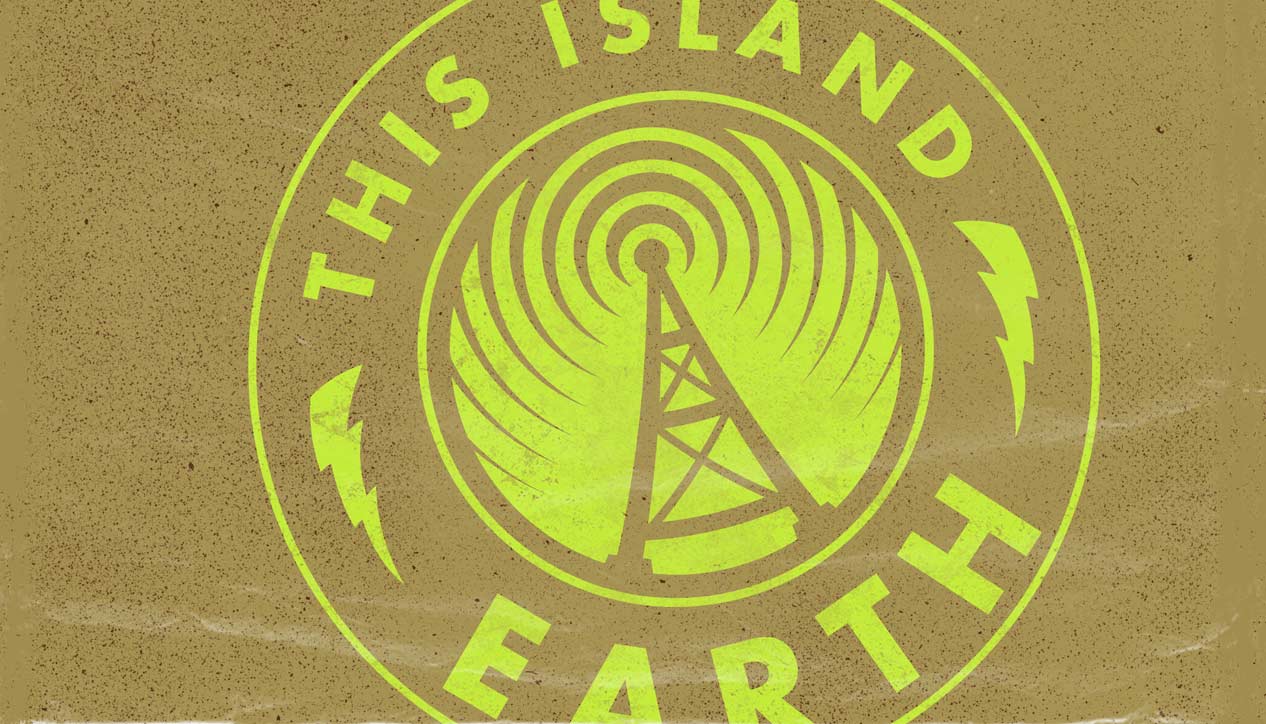 This Island Earth
Sunday October 29th, 2017 with Manmohan Panesar and PeterB
Funding Drive Show 2 - Please Dial and Donate
Welcome to TIE! It's Funding Drive time so please help us reach our station goal of $135 000 by next Sunday evening. We reached tho goal last year and are looking for equal if not more success this year. You can join the growing list of supporters by dialing 613-520-3920 or online at ckcufm.com! Go for it! Help keep us alive and well for another year of alternative programming. CKCU is Canad's oldest campus/community station and broadcasts about 120 shows every week with all original programming produced by over 200 volunteers. We run a tight budget and make the best use of the funds we have access to. The $135 000 we collect during this time of year accounts for about one quarter of our overall budget. Please show your love for community radio by donating!
Noisy Flower
Lo'jo - Fonetiq

A.P.S Ottemandsdans
Habadekuk - Mollevit

Wampona
Sibusile Xaba - Open Letter to Adoniah

Ladilikan
Trio Da Kali & Kronos Quartet - Ladilikan

Vila
Iva Bittova - Entwine/Propletam

Mustt Mustt (extended version)
Kiran Ahluwalia - Aam Zameen : Common Ground

Nou Tout Sé Yonn
Bokanté - Nou Tout Sé Yonn

More, Love!
Tern Chave - More, Love!

Olokun y Yemayá
Quetzal - The Eternal Getdown

Canina Intuição
Graveola - Rolê: New Sounds of Brazil

This Ship Will Sink
The KutiMangoes - Made in Africa

Ben Bir Fındıkçı
Muammer Ketencoglu & Balkan Yolculuğu - Sandığımdan Rumeli Türküleri

Bayankhairkhan & gooj nan ai
Ts. Khash-Erdene - An Anthology of Mongolian Khöömii (Musique du monde: Mongolia-Overtone Singing)

Fareeda
Rocqawali - Sufi Spirit

Tama-Tama (feat. Mosin Khan Kawa)
Omar Sosa & Seckou Keita - Transparent Water

Ipacuba (feat. Danay Suárez, Francis Del Río, Vince Vella & Julio Padrón)
Gilles Peterson's Havana Cultura Band - Gilles Peterson Presents Havana Cultura: Anthology

Achikain (feat. Rami Khalife, Gilbert Yammine & Bachar Khalife)
Marcel Khalife & Mahmoud Darwish - Andalusia of Love

Gentlemen Doromina
Echo Del Africa - Bobo Yéyé: Belle Époque in Upper Volta

Xinxiroti
Carmen Souza - Creology