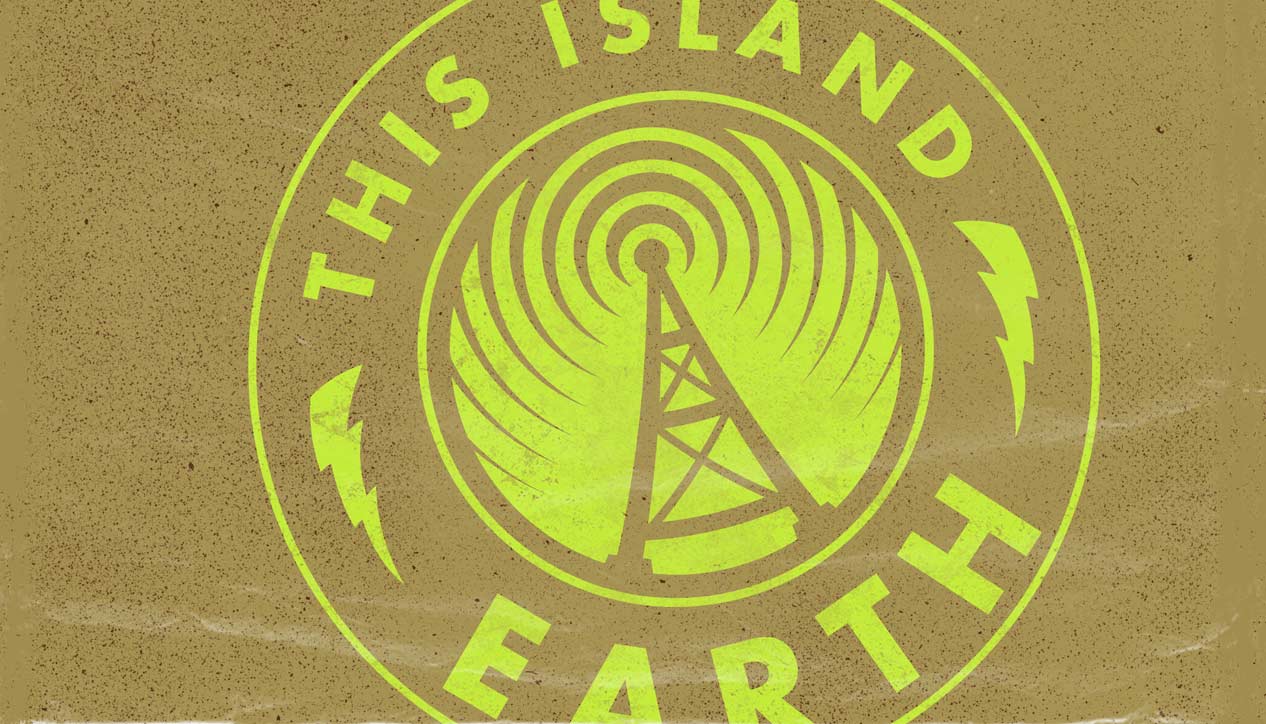 This Island Earth
Sunday October 24th, 2010 with Neil Bakshi & Rob Bitschofsky
Funding Drive Special 1 of 3
Hosts Neil Bakshi and Rob Bitschofsky replay some of the highlights from the past year of This Island Earth. Next week: Ron Steeds and Alnoor Allidina, and then all four hosts for a group show on November 7th. It's the best of This Island Earth!
Brrrlak
Zap Mama - Adventures in Afroeuropa vol 1
Lugo Lugu Kan Ibe
David Darling and Wulu Bunnun Tribe - Mihumuras(N)g
Chamber Music
Ballake Sissoko & Vincent Segal - Chamber Music
Qawl
Tomoko Sugawara - Along the Silk Road
Pari Mahal
Ghazal - Moon Rise Over the Silk Road
Con Tim Va Nuoc Mat
Bich Loan the the CBC Band - Saigon Rock and Soul

La Bamba
Milton Nascimneto - Miltons
Kovin lentaen kotin kaipaan
Kuusumun Profetta - Kulin Kaaplapaan Selassan Kanataa
Upper Egypt and Lower Egypt
Pharoah Sanders - Red Hot On Impulse
Nah Anad
Man City Lion - Siamese Soul
Tanjuang Sani
Mukhsin - Folk And Pop Sounds Of Sumatra Vol. 2
Zambezi (Mbira c
Tinashe - n.a.
Jeruk Bali
Evergreen Club - Solo

Ebo Al
Phurung Dang - Saigon Rock and Soul

Buroda Mase
Bola Johnson and His Top Life Easy Beats - Nigeria Special
Dangdut Medley
Dangdut - Street Music of Java
Push Push Push
Charlie Palomares Y Su Yuboney - Gozalo! Bugalu Tropical
Fishie
Warsaw Village Band - Uprooting
Nava
Lloyd Miller & the Heliocentrics - OST

Make the Road By Wa;ling
Menahan Street Band - Make the Road By Walking
Upsetting Station
Dave Barker and the Upsetters - Some of the Best
Sao Bien
Lo Thu - Saigon Rock and Soul

El Gusto
Trio Huasteco Caimanes De Tamuin - Frida Soundtrack
Kob Kanong Fon
Roong Petch Laem Sing - Siamese Soul
St. Patty's Present
Mike Essoudry's Mash Potato Mashers - Mike Essoudry's Mash Potato Mashers


Puma Endlini Yam
Irene Buyiswa Ndumo & The Jury Mpelho Band - Siya Hmaba! 1950s South African Country and Small Town Sounds
Aku
Kron Crong - Street Music of Java