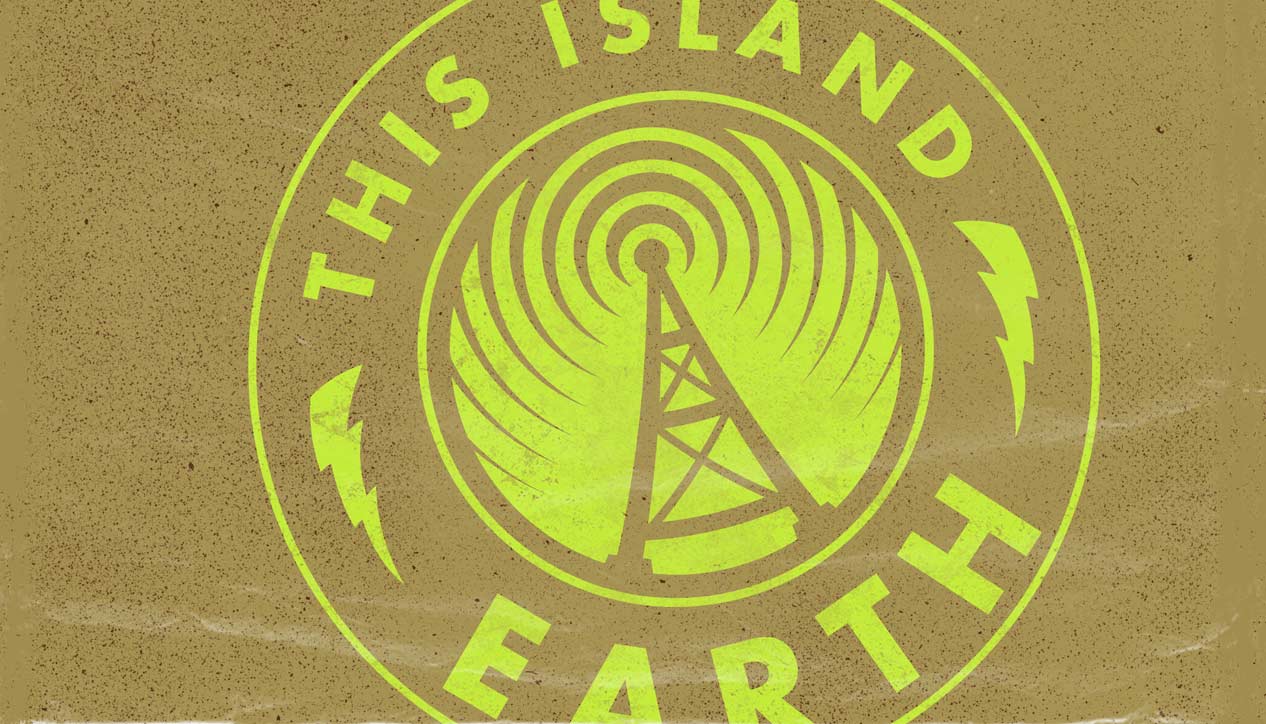 This Island Earth
Sunday February 21st, 2016 with Manmohan Panesar
25th Anniversary of bombing of the Al-Amariyaa bomb shelter in Baghdad and other anti-war music
"In the morning of February 13, 1991, just before dawn, U.S. planes dropped two 2,000-pound "smart bombs" on a civilian shelter in the Amiriyah neighborhood of Baghdad, Iraq, killing at least 400 civilians. The Pentagon was fully aware that the facility had been used as a civilian shelter during the Iran-Iraq War and never made any announcements indicating that they considered the shelter's protected status to have ended. The tragedy of Al Amiriyah resulted in the largest loss of civilian lives to occur in one incident over the course of the First Gulf War, a U.S.-led military response to Saddam Hussein's invasion of Kuwait. Brutal sanctions sponsored by the United States, the United Kingdom, and the United Nations followed the war and remained in place for over a decade, blocking the entrance of medicine, food, school supplies, and other essentials into Iraq." (See link below) As this past week marked the 25th anniversary of that event, we begin with a homage to the victims of that crime as well as to people from around the world that continue to resist imperialism, capitalism and all injustices in the world. We will hear a moving and powerful piece from the Iraqi master of the oud, NASEER SHAMMA, "Happened at All - Amiriyaa. Following that we will hear a number of oustanding new releases (including an amazing new album by JERUSALEM FROM MY HEART on the Constellation label - with the same anti-war theme, this time provoked by the events of Gaza and Syria).
https://ccrjustice.org/home/blog/2016/02/12/25-years-later-remembering-amiriyah-shelter-massacre-iraq
Happened At All - Amiriyaa
Naseer Shamma - Departing Moon
Al Affaq, Lau Mat, Lau Lau Lau Lau Lau Lau
Jerusalem in My Heart - If He Dies, If If If If If If

A Granular Buzuk
Jerusalem in My Heart - If He Dies, If If If If If If

7ebr El 3oyoun
Jerusalem in My Heart - If He Dies, If If If If If If

Qala Li Kafa Kafa Kafa Kafa Kafa Kafa
Jerusalem in My Heart - If He Dies, If If If If If If

Lau Ridyou Bil Hijaz
Jerusalem in My Heart - If He Dies, If If If If If If

Ta3mani; Ta3meitu
Jerusalem in My Heart - If He Dies, If If If If If If

Ah Ya Mal El Sham
Jerusalem in My Heart - If He Dies, If If If If If If

2asmar Sa7ar
Jerusalem in My Heart - If He Dies, If If If If If If

Mamis
Onnik Dinkjian - Diyarbekiri Hokin / Armenian Songs From Dikranagerd

A Thousand Strings
Mamak Khadem - The Road

Madre
Giuliano Gabriele - Madre (The Hypnotic Dance's Time)

Yaninka
Oratnitza - Folktron

Fulani Rock
Baaba Maal - The Traveller

Abale Ndikuwuzeni
Gasper Nali - Abale Ndikuwuzeni

Olemera
Gasper Nali - Abale Ndikuwuzeni

Ndadabwa Ndi Zimene Mukupanga
Gasper Nali - Abale Ndikuwuzeni

Malawi Dziko Lamtendere
Gasper Nali - Abale Ndikuwuzeni

Mwana Jeni Ndiwe Hule
Gasper Nali - Abale Ndikuwuzeni

Ani Kuni (feat. Jacobus)
Pierre Kwenders - Le dernier empereur Bantou


Fierte Chevaline
Smockey feat Awa Boussim - Pre'volution: Mon Moto et Moi

Nada
Grupo Fantasma - Problemas

Supernatural Love
Sidestepper - Supernatural Love

Tinindo Trincando
Novos Baianos - Acabou Chorare

Preta Pretinha
Novos Baianos - Acabou Chorare

Les eaux de mars
Monica Freire - Bahiatronica

Whirling Tree
Katayoun Goudarzi & Shujaat Husain Khan - Ruby

Jindo Sinawi: Namdo Samhyeon, Namdo Gutgeori, Gyemyeon Gutgeori, Teobeolim
Ensemble The Sinawi - Korea: The Art of Sinawi (A Shamanic Legacy)

Life in the Bus Lane
Pagoda Project - Clarion