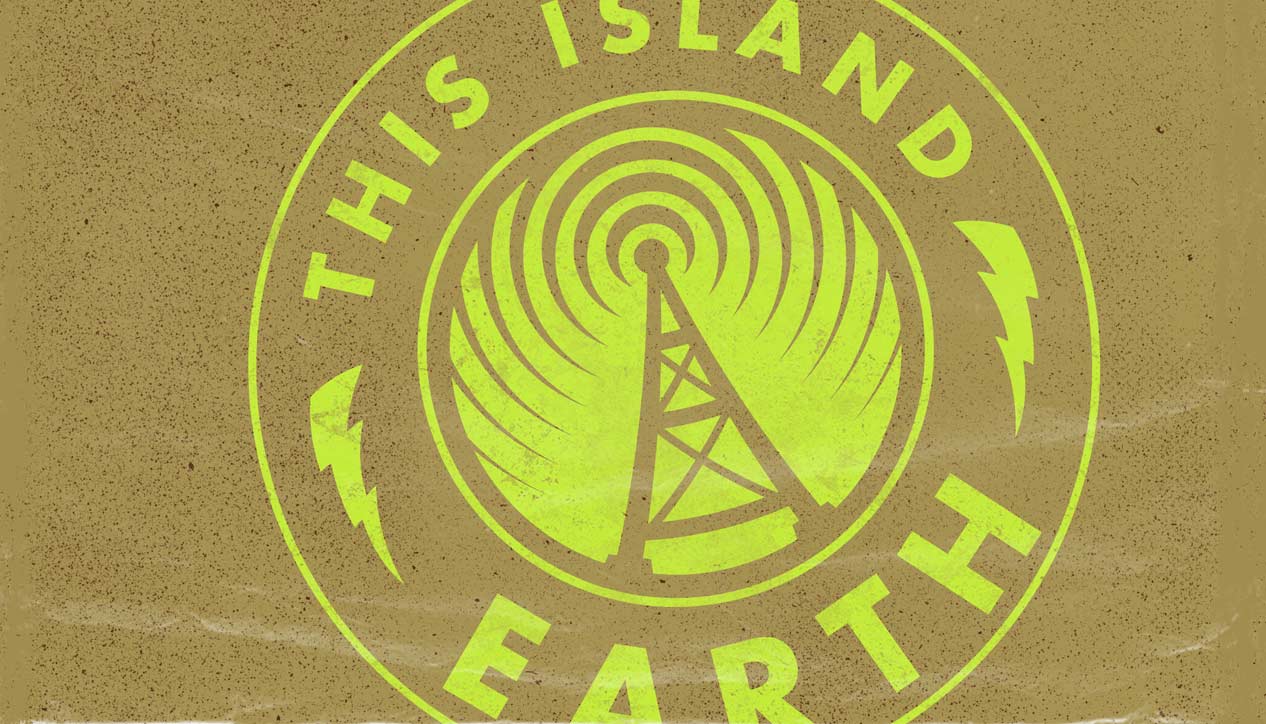 This Island Earth
Sunday July 6th, 2014 with Colin Henein
Not your usual island
Perhaps a scheduling mixup, but none of the hosts from this Island Earth this week were in to do the show. So Colin, regular host of Music from the Glen, indulges himself and plays some tracks (some with cobwebs) from the corners of his laptop MP3 collection. The only promise is... this is music for a sunny summer afternoon!
Fishies
The cat empire - So many nights
Drive my car
Cadence - Frost-free

Times change
Jay Semko - Mouse

Your friend
Me mom and Morgentaler - Shiva space machine

Fell in love
Moxy Fruvous - Bargainville

Fields of gold
Eva Cassidy - Songbird
Allison Krauss / Tony Furtado
I will - Single
Hallelujah
k.d. lang - Hymns of the 49th parallel

Come on up to the house
Tom Waits - Mule variations
Dance to the music
Sly and the family Stone - Dance to the music
Bootzilla
Bootsy Collins - The best of Bootsy
Starchild
Jamiroquai - Dynamite
Super Afro Beat
The Daktaris - Soul explosion
Cafe Colando
Salsa Celtica - El Camino
Cafe Colando (Part II)
Salsa Celtica - El Camino
Treasure
Zuco 103 - Tales of high fever
McConnell's rant
Shooglenifty - Troots
Tommy (radio edit)
Delhi 2 Dublin - Planet electric

Natural blues
Moby - Play
Sue me if my big yellow taxi goes too fast
DJ Paysano - Single
My interpretation
Mika - Life in cartoon motion
Meet Virginia
Train - -
Desperately wanting
Better than Ezra - Friction baby
Nesbitt's lime soda
Negativland - Escape from noise
Journey to the centre of the celts
Mark Saul - Mixolydian
Bleed
Persona - tribes

Something good
Utah saints - Utah saints
So much to say
Dave Matthews band - Crash
Wonderful
Everclear - -
Big blue sky
The Northern Pikes - Big blue sky

If I could fly high
Honeymoon suite - -

Tomcat prowl
Doug and the slugs - -

Anna begins
Counting crows - August and everything after
Man of constant sorrow
The Dillards - Roots and Branches
In the pines
Dolly Parton - Heartsongs
A home
Dixie Chicks - Home
Lose and win
Beady Belle - Home
62 valiant
Chelsea Bridge - Tatamagouche... next left

Breakout
D.D. Jackson - Peace-song