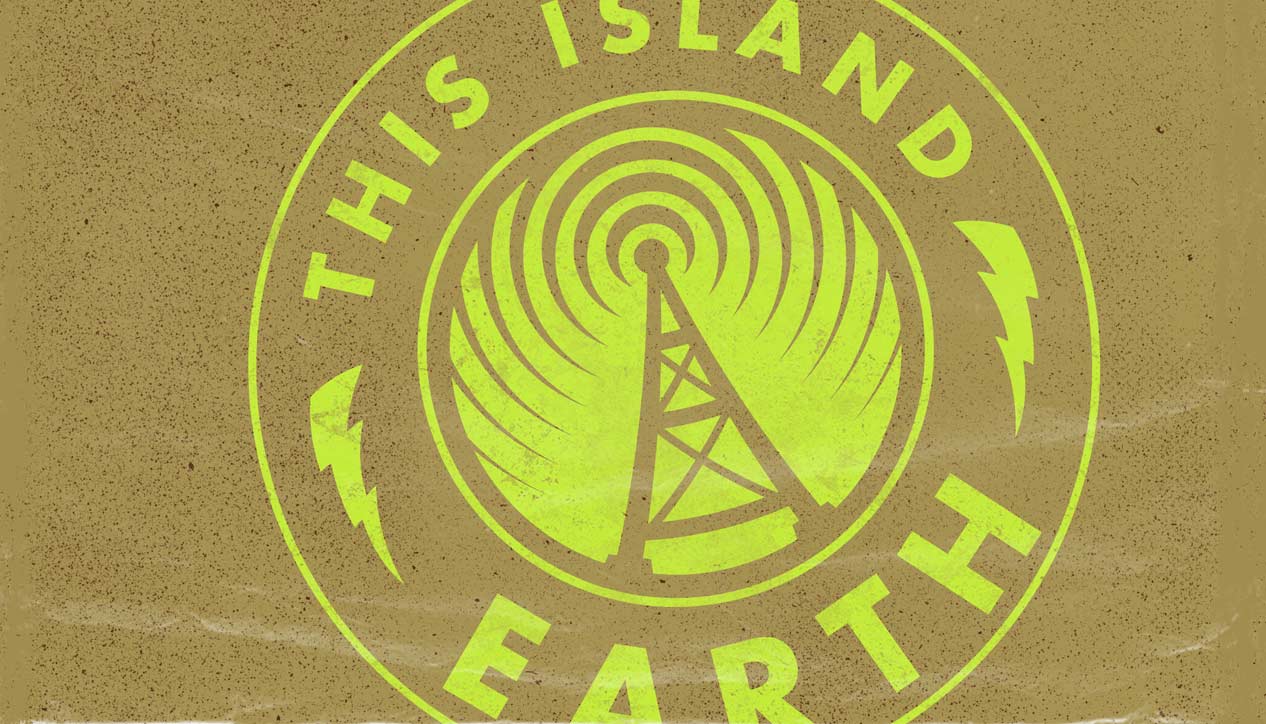 This Island Earth
Sunday April 27th, 2014 with Manmohan Panesar
New releases, Paco de Lucia, and Jazz
Welcome to THIS ISLAND EARTH, CKCU's weekly Sunday afternoon dedicated to music from around the world. This afternoon will feature a wide number of new releases, a tribute to the late great Paco de Lucia and some older jazzy releases towards the end of the 3 hour program. Stay tuned and enjoy. Please drop me a line as listener feedback is always welcome.
New releases from Scotland, Italy, Palestine, Zanzibar and Poland in this first set.
Descarga Gaélica
Salsa Celtica - The Tall Islands - Discos Leon

Lampascioni e cianfrusaglie
Le tre sorelle - Le tre sorelle - La Paranza del Geco

Dhakartu Siqilliyat
Milagro Acustico - Sicilia Araba - Cultural Bridge

Signs of Madness (feat. Jorge Pardo)
Adnan Joubran - Borders Behind World - World Village

Kipenzi Changu Cha Moyo
Rajab Suleiman & Kithara - Zanzibar 8: Chungu - Buda Musique

Our Lady of Gidle (O Matko Boska Gidelska)
Jarek Adamow - Fall in Mountains - Folken Music

Staying with new releases but now moving to continental Africa with some sounds from Congo/France, Malawi, Angola, Mali, and South Africa/Brazil.
Mira
Papá Noel & Viviane A - Color - Buda Musique

Ndakhumudwa
Malawi Mouse Boys - Dirt is Good - [R]

Adjusitima Ndolame Ukonde
Alimba Okimbo - Huambo Música Sessions - PangeiArt

Mamani Keita
Mamani Keita - Kanou - World Village

La renaissance africaine
Gilberto Gil & Vusi Mahlasela - The South African Meeting at Viramundo - Dreampixies

And now to some more upbeat sounds with a number of more new releases...featuring some fusionistas from Brruseels and San Diego, then a great release from Haiti. From there we visit Nigeria, the Comoros Island and then some crazy rap music from Macedonia!
Para Arriba
La Chiva Gantiva - Vivo - Crammed Discs

Dale La Pinata
Faba Loba - Senegalesa - Art Hurts

Ti Lu Lu Pe
Scorpio Universel - Haiti Direct: Big Band, Mini Jazz, & Twoubadou Sounds 1960-1978 - Strut

Prodigal Son (Ayen Ake Feheke)
Ibibio Sound Machine - Ibibio Sound Machine - Soundway

Guiri Hiri (feat. Maalesh)
Ahamada Smis - Origines - Colombe

Me sijum Undergound
Shutka Roma Rap - Me sijum undergound (I am undergound) - Fono

More new releases from Iran/India, Balouchistan, Brazil and Argentina. Coming up is a hommage to the late great Paco de Lucia who passed away on February 25th.
Dast-Zanân
Katayoun Goudarzi & Shujaat Husain Khan - Spring - Independent

Man Chu Capouta
Padik - Music from Balouchistan - Etnisk Muikkclubb

Tremor
Galopeador Contra el Viento - Proa - Wonderwheel

Orquestra Imperial
Cair na Folia - Fazendo as Pazes Com o Swing (Making Peace with the Swing) - Mais Um Discos

Sambia
Machito & his Salsa Big Band - Machito & his Salsa Big Band - Timeless
A hommage to the late great Spanish flamenco innovator and guitarist Paco de Lucia who passed away on February 25th at the age of 66. He leaves behind an enormous legacy. We'll hear two cuts from very different records - the first being his experimental side and the second his traditional one. Enjoy.
Mediterranean Sundance/Rio Ancho
Al DiMeola, John McLaughlin & Paco DeLucia - Friday Night in San Francisco - CBS
La Canada
Paco de Lucia - Siroco - PolyGram
Mi Nino Curro
Paco de Lucia - Siroco - PolyGram