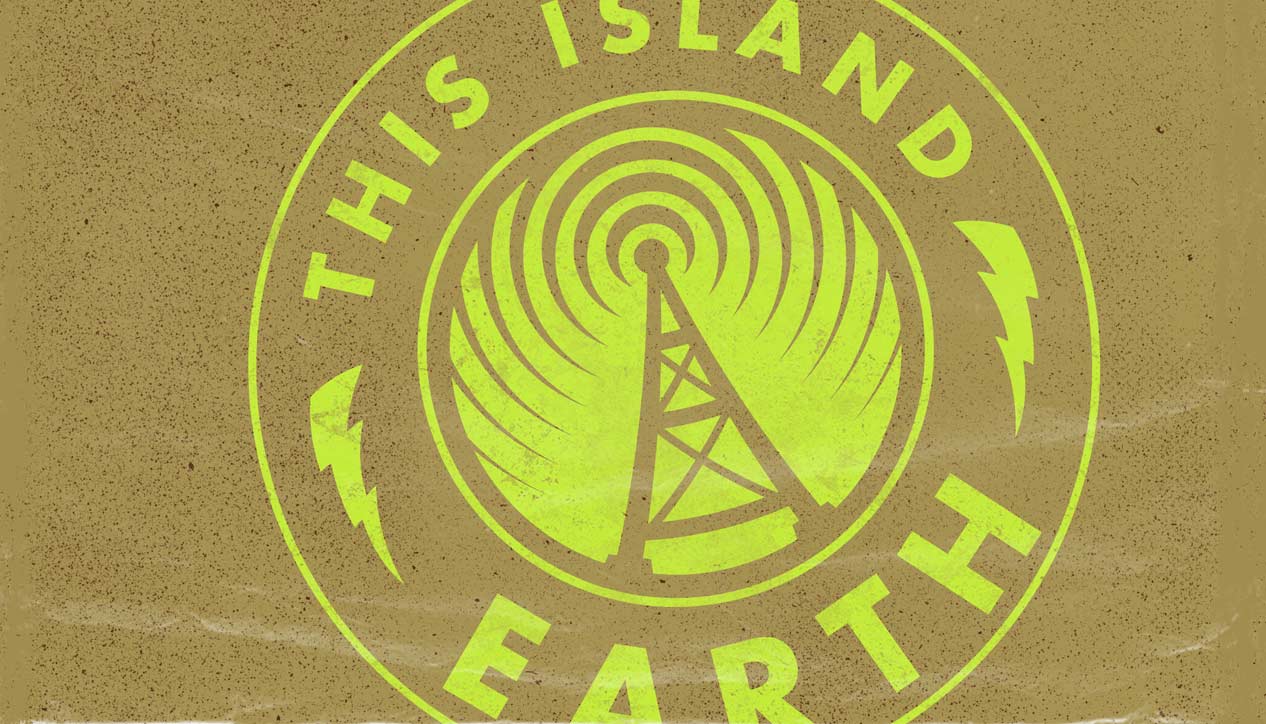 This Island Earth
Sunday November 24th, 2013 with Manmohan Panesar
Upbeat tracks to say THANKS for supporting CKCU during the Funding Drive!!
Thanks to all those who pledged and donated to CKCU for this year's annual on-air funding drive. We surpassed aour goal of $127 000 raised, although THIS ISLAND EARTH did not do as well as last year. If you missed the drive for whatever reason, please do not hesitate to contact us and donate now. We will accept your donation. Kick back and enjoy some positive vibes with the music this afternoon. Please drop a line for any comments or questions. Enjoy!
Ando Meio Deslogado
Os Mutantes - World Psychedelic Classics: Brazil - Luaka Bop
Ave. Lucifer
Os Mutantes - World Psychedelic Classics: Brazil - Luaka Bop
Swinga Sambaby
Trio Mocoto - Brazilian Beats - Mr Bongo
La Lupita
Nico Gomez - Brazilian Beats - Mr Bongo
Cochise
Ed Lincoln - Brazilian Beats - Mr Bongo
Cala Boca Menino
Joao Donato - Brazilian Beats - Mr Bongo
Bob
Otto - Brazilian Beats - Mr Bongo
Chuva
Vinicius Cantuaria - Cymbals - NAIVE
Vivo sonhando
Vinicius Cantuaria - Cymbals - NAIVE
Voce esta sumindo
Vinicius Cantuaria - Cymbals - NAIVE
Lindo Yambu
Cachao - Master Sessions Vol. 1 - Crescent Moon
Pongase para las cosas
Estrellas de Areito - Los Heroes - World Circuit
What are You Doing for the Rest of your Life? (Pt.1)
Ocho - Nu Yorica! Culture Clash in NYC - Soul Jazz
Gumbo
Cortijo Y Su Maquina Del Tiempo - Nu Yorica! Culture Clash in NYC - Soul Jazz
Aftershower Funk
Joe Bataan - Nu Yorica! Culture Clash in NYC - Soul Jazz
Sorrow, Sorrow, Sorrow
Segun Bucknor - Poor Man no Get Brother - Strut
Lucas Malore
Owiny Sigoma Band - Power Punch! - Brownswood

Magret Aloor
Owiny Sigoma Band - Power Punch! - Brownswood

Mombassa Outro
Owiny Sigoma Band - Power Punch! - Brownswood

Harpoon Land
Owiny Sigoma Band - Power Punch! - Brownswood

Tout est fragile
Lo'Jo - CInema el Mundo - World Village
La Marseillaise en Creole
Lo'Jo - CInema el Mundo - World Village
Deux Batons
Lo'Jo - CInema el Mundo - World Village
Bum Tras
Boban & Marko Markovic Orchestra - Gipsy Manifesto - Piranha

Disko Dzumbus 2013
Boban & Marko Markovic Orchestra - Gipsy Manifesto - Piranha

Spoons
Damon Albarn / Afel Bocoum / Toumani Diabaté - Mali Music - Honest Jon's
KPalonogo
Workers Brigade Band - Lagos Chop Up - Honest Jon's
Ebawa Se
Nigerian Army Rhythm Group - Lagos Chop Up - Honest Jon's
Moonlight Highlife
Dr. Victor Olaiya - Lagos All Routes - Honest Jon's
Sou
Cheikh Lo - Lamp Fall - World Circuit