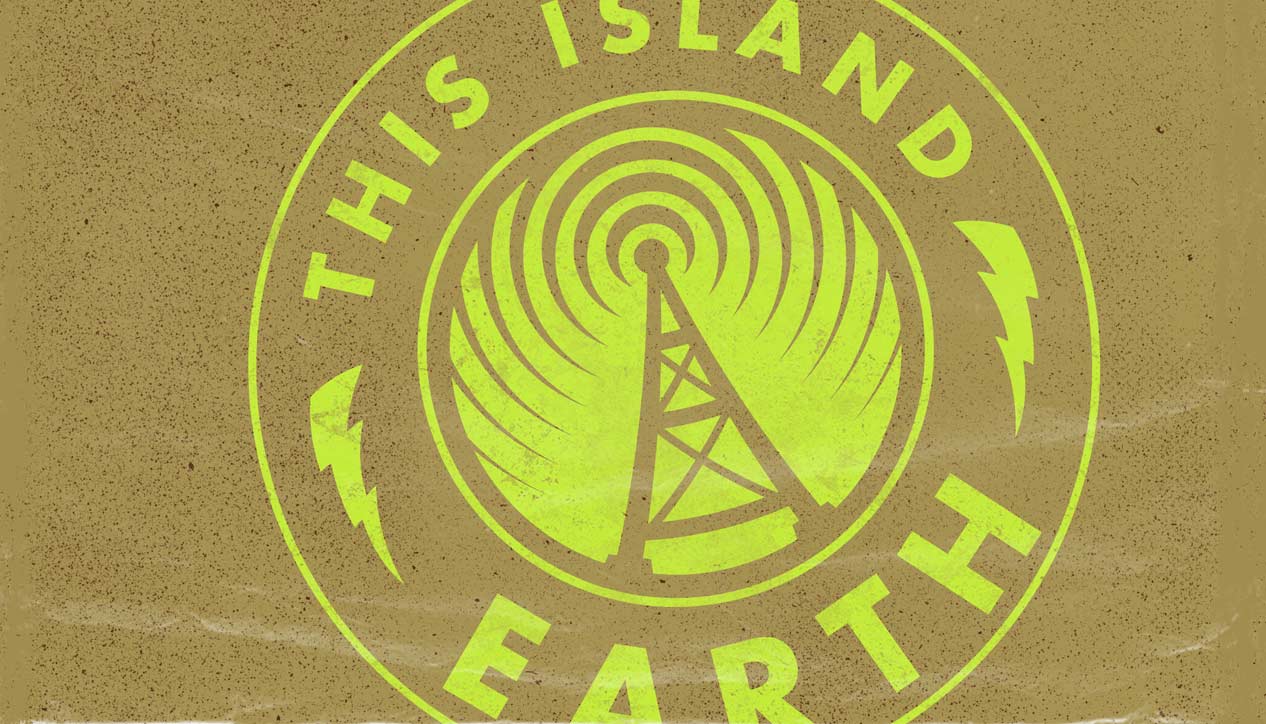 This Island Earth
Sunday November 17th, 2013 with Rob Bitschofsky
Bitschofskyversary
Hey, it's my anniversary here at the show. Three years! Er, mabe four years. Anyway, as is my custom, I'm playing nothing but my favorite stuff from past shows. Some top-drawer cream of the crop.
Right Start
Talking Heads - Remain in LIght
Land of Eternal Song Suite Part 3
Idris Ackamoor - Music of Idris Ackamoor 1971-2004
Astral Travelling
Pharoah Sanders - Thembi
Thembi
Pharoah Sanders - Thembi
Love
Pharoah Sanders - Thembi
Morning Prayer
Pharoah Sanders - Thembi
Shiva-Loka
Alice Coltrane - Journey Into Satchidananda
Marvi
Noormohamad Soda - Kutch 2
The Little Blue Frog (Alt)
Miles Davis - The Complete Bitches Brew Sessions
Finally Cracked It
Jah Wobble and Evan Parker - Passage To Hades
End of Rawlinpindi
Carla Bley - Escalator Over the Hill
Rawalpindi Blues
Paul Haines - Darn It!

One Casual Song (After Another)
Kip Hanrahan - Vertical's Currency
The September Dawn Shows Itself to Elizabeth and her Lover on East 18th Street in Manhattan
Kip Hanrahan - All Roads are Made of the Flesh
The Savage Dawn in Her Glance
Kip Hanrahan - At Home In Anger
Aziz And Azizah (Continued)
Kip Hanrahan - A Thousand Nights and a Night
"...if I knew how to, if I knew what muscles to relax..."
Kip Hanrahan - Tenderness
Journey Through Time
Shaolin Afronauts - Flight of the Ancients
Bird Head Son
Anthony Joseph and the Spasm Band - Bird Head Son
Do Leme Ao Pontal
Tim Maia - World Psychedelic Classics 4: The Existential Soul of Tim Maia
Ibu Trish
Evergreen Club Contemproary Gamelan - Palace

Zannat
Hector Zazou & Swara - In the House of Mirrors
Radhe Krishna (The Sahajiya Rasa Lila Mix) Divine Passtime
DJ Cheb I Sabbah - Shri Durga
Kalyan Rag
Amandeep Singh - Lounge in Punjab