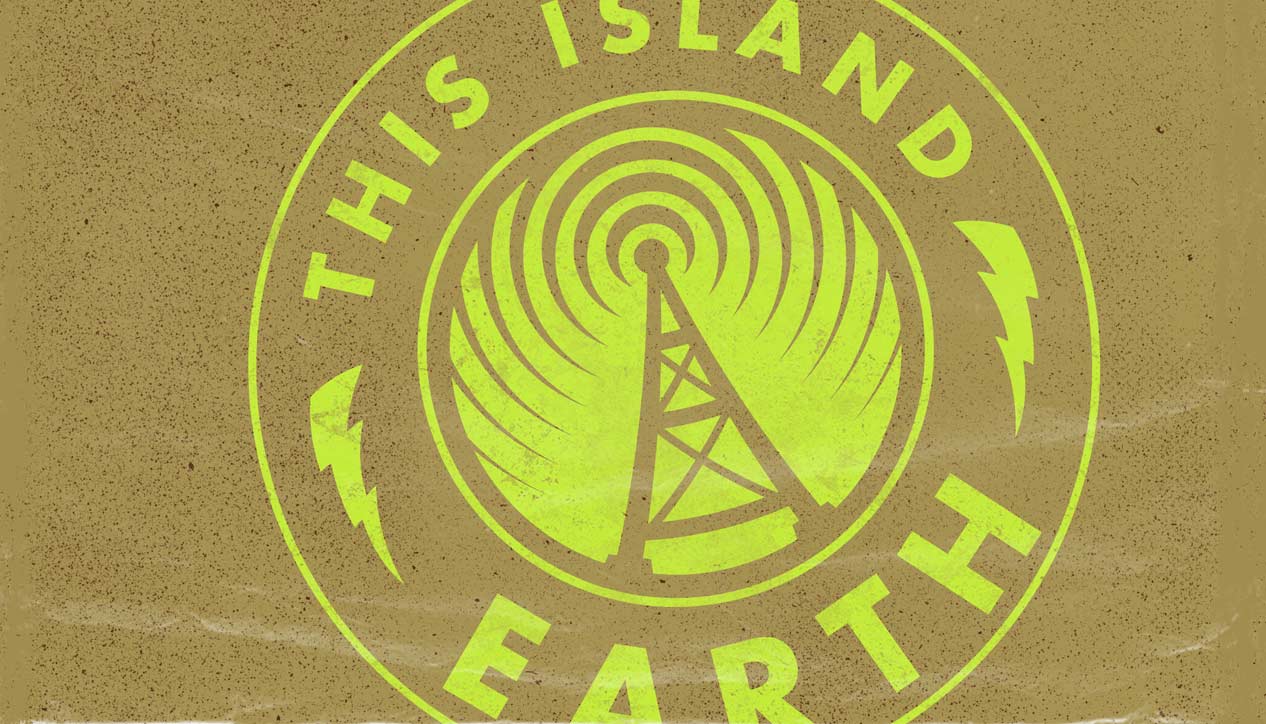 This Island Earth
Sunday January 13th, 2013 with Allidina / Bakshi / Bitschofsky / Panesar / Steeds / Strohmaier
Best of 2012
The TIE Collective plays their favorites of 2012
Slither (Theme)
Anoushka Shankar & Karsh Kale - Breathing under Water - Angel
Set 1: Ron starts off...
Kanou
Fatoumata Diawara - Fatou
Kfar
The Toure raichel Collective - The Toure raichel collective
Sitoti Malimba & Chant
Hadzas Bushmen of Tanzania - The Hadza Bushmen of Tanzania - Buda Records
Dunia Watu
Jagwa Music - Bongo Hotheads
Set 2: Rob starts off.....
Una Tarde en Mariquita
Alice Russell & Quantic - Look around the corner (with Combo
Abet Abet
Samuel Yirga - Gozo
Medinanna Zelesegna
Debo Band - Debo Band
Africian Odyssey
Delhi 2 Dublin - Delhi 2 Dublin remixed

Mexico
Mexican Intitute of Sound - Politico

Set 3: Manmohan starts...
Deux Batons
Lo'Jo - Cinema de mundo - World Village
Khafole
Habib Koite & Eric Bibb - Brothers In Bamako
Apandjokwetu
Staff Benda Bilili - Bouger Le Monde!
La Gitanna Me Ha Dejado (Salsa Elecronica
Meridian Brothers - Desperanza
Antabamba
Forencio Coronado - Peruvian Harp - Air Mail Music
Set 4: Vincent starts.....
Masters in this Hall
The Winter Harp Ensemble - A Night in Winter - Lydian Music

Middle Child
Daniel Romano - Come Cry With Me


Tenere Taqhim Tossam
Tinariwen - Tinariwen Remixed
Delores
Karthala 72 - For Whom the Cowbell Tolls - Electric Cowbell
Kelen
Fange &Maalem Abdallah Ginea - Fangnawa Experience
Mobopong
Sotho Sounds - Junk Funk - Riverboat
Set 5: Alnoor starts...
En Shakawt al Hawa
Gordon Grdina's Haram - Her Eyes Illuminate
Ali Maulaah (Jananka Selekta's Sufi Hifi Remix)
Cheb I Sabbah - Smaaya: A Benefit Album for Cheb I Sabbah
Wedding
Ahmad Al Khatib & Youssef Hbeisch - Sabil - Institut du Monde Arabe
What will tomorrow bring
Femi Kuti - Shoki Shoki - MCA Records
Tirei o Chapãu feat. Ikonoklasta
Batida - s.t.

Kanya
Anoushka Shankar - Traveller
Neil starts our final set...
LDN Luanda
The Busy Twist - The Busy Twist EP

Kaira
Antunes Scandurra & Diabate - A Curva da Cintura
Ya Basta
The Souljazz Orchestra - Solidarity