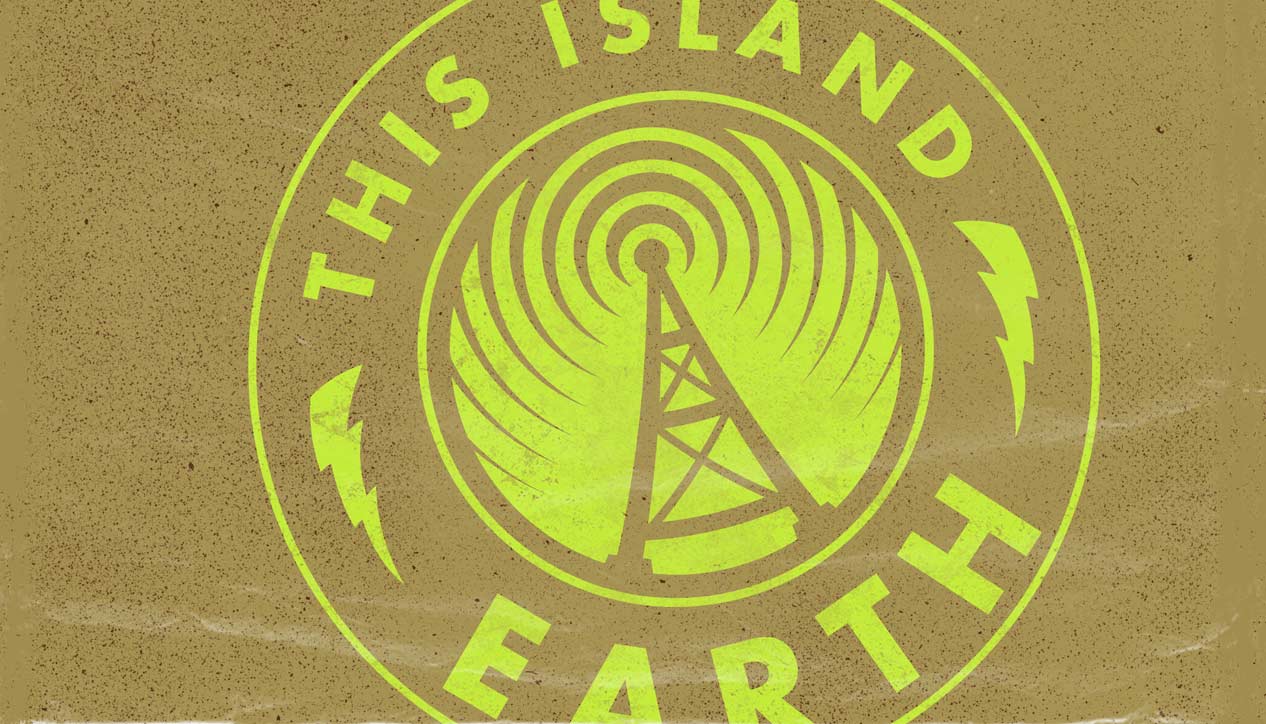 This Island Earth
Sunday December 30th, 2012 with Rob Bitschofsky
Last show of the year!
A lazy afternoon meander all over the planet to while away the last This Island Earth of 2012. You host, Rob Bitschofsky, all fat and woozy from the holidays, is basically phoning it in.
Main Hoon Lilly
Asha Boshle - Bombay Connection Vol 1: Funk from Bollywood Action Thrillers
Chadaraban Taxim
Refik Bey - Brass Pins & Pearls: International 78s
Delhi Daily
Baroque Jazz Trio - Baroque Jazz Trio
Napas
Mercan Dede - Breath
Sinom Ladrang
Sekka Dari Teges Kanyinan, Pilatan - Bali: Gamelan Semar Peguligan: Gamelan of the Love God
Zikr
Abdullah Ibrahim - Echoes of Africa
African Bird
Tony Scott - African Bird Come Back! Mother Africa.
Kamasutram
Wolfgang Dauner - Rischkas Soul
Crescent Moon Over the Mountain: White Crane Crying
Wu Man - Pipa From A Distance
Vou Sair Do Cativeiro
Ton & Sergio - Brazillian Guitar Fuzz Bananas
I'm 16
Ros Sereysothea - Cambodian Rocks
Pa-Pa-Pa
Hot Butter's Sound - Back to Peru: The Most Complete Compilation of Peruvian Underground 64-74
Bhindi Bhagee
Joe Stummer & The Mescaleros - Global A Go-Go
Pégale a la Nalga
Fuentes All Stars - Diablos Del Ritmo 1960 - 1985: The Colombian Melting Pot

Pajaro Madrugador
Alfredo Gutiérrez y Sus Estrellas - Diablos Del Ritmo 1960 - 1985: The Colombian Melting Pot

El Garabato
Cumbia Soledeña - Diablos Del Ritmo 1960 - 1985: The Colombian Melting Pot

La Cascada
Pianonegro - Diablos Del Ritmo 1960 - 1985: The Colombian Melting Pot

El Salon
Julio Angel - Bachata Roja: Acoustic Bachata from the Cabaret Era
Jarocho II
Nati Cano's Mariachi Los Camperos - Llegaron Los Camperos!: Nati Cano's Mariachi Los Camperos
Quando Volvera
Celia Cruz - Dos Disfrute A La Reina
La Huasanga
Los Camperos de Valles - El ave de mi sonar: Mexican Sones Huastecos
Chicharronero
Manuel Guajiro Marabal - Buena Vista Social Club Presents Manuel Guajiro Mirabal
Onda Callerjera
Ry Cooder - Chavez Ravine
Soy ei Pinchadiscos del Amor
Meridian Borthers - Desperanza
Angolamania
Mendes Brothers - Cabo Verde
Farra Na Madrugada
Jovens Do Prenda - Angola Soundtrack
Gnan Mi Nibi
Soro N Gana - Ivory Coast Soul 2: Afro Soul in AbiDjan from 1976 to 1981
Kabendo
Mangue Konde, Le Super Mandé - Bambara Mystic Soul (The Raw Sound of Burkina Faso 1974-1979)
Noble Tree
Fanga & Maalem Abdallah Guinea - Fangnawa Experience

Tu m'as deçu Chouchou
Orchestra African Fiesta - African Party Volume 2
Tamadiara
Rail Band - African Pearls Mali 70: Electric Mali
Talking Instruments
Victor Uwaifo - Guitar Boy Superstar 1970-1976
M'Bife
Amadou & Miriam - Dimanche a Bamako
Bamgufya ba Kwoti
John Lushi - Africa Dances
Digging in the Dirt (Instrumental)
Peter Gabriel - Digging in the Dirt
Managalam
Ravi Shankar - Chants of India