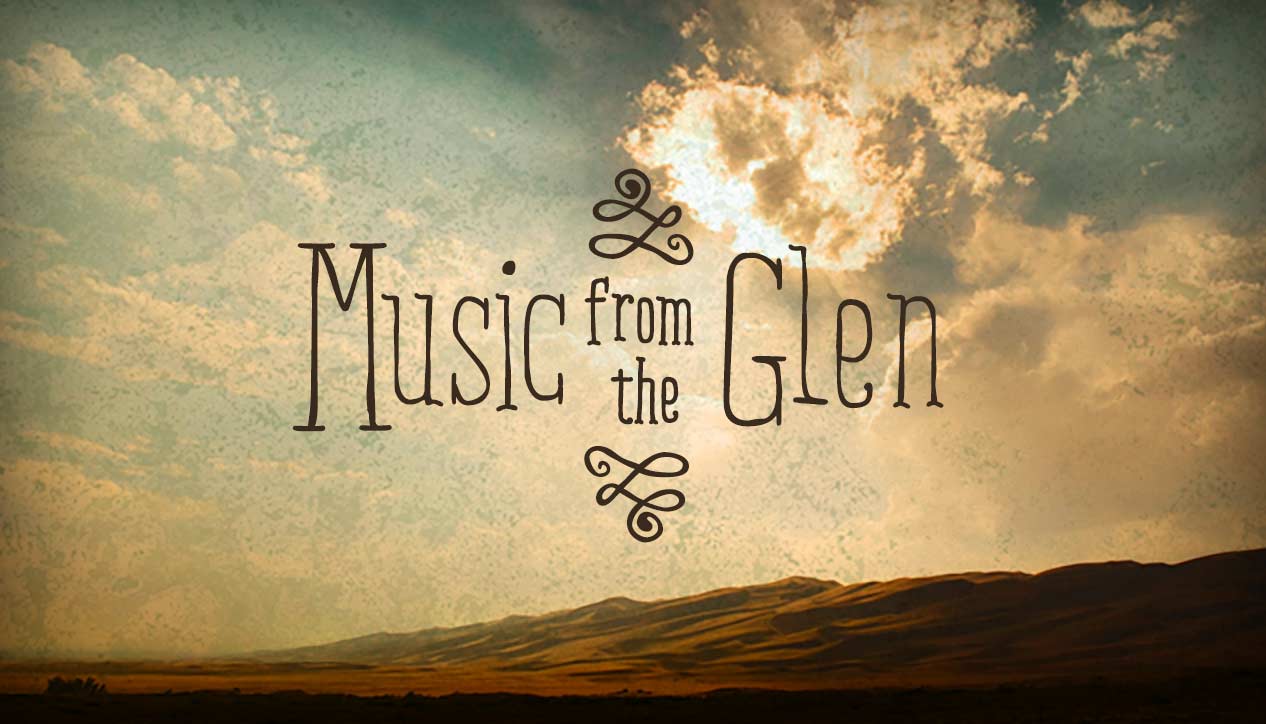 Music From The Glen
Sunday August 2nd, 2020 with Ed Kingscote
Songs and Tunes from the Sidmouth Folk Festival Line Up
My original plan was to live stream from the Sidmouth Folk Festival in the UK for my show today, but of course, that isn't happening due to the ongoing situation. So instead, I'm playing music from the artists on the line up that I was planning to catch up with and see perform.
Suite du Cap Breton et La Déboulade
Yves Lambert Trio - Tentation - La Prûche Libre 2018

Cabot Trail
Talisk - Beyond - Self 2018
Muzic Peste Granie / Rachenistca - Romania & Bulgaria
Will Pound - A Day Will Come - Lulubug Records 2020

Light Bright
The East Pointers - Yours to break - Self 2019

Barbados/Jamaica
Cohen Braithwaite-Kilcoyne - Outway Songster - Wild Goose 2017
The Port Polka / Rognvald Ritch, The Little / The Shore
Fara - Times From Times Fall - CPL Music 2018
The Magpie Arc (https://themagpiearc.com/) are planning on releasing an EP in September, and Tom Wright kindly shared a sneak preview with me. The track we hear is 'Canon'
The Bleaches So Green
George Sansome - George Sansome - Grimdon 2020

The Brisk Lad
Damien Barber & Mike Wilson - The Old Songs - Demon Barbers 2011
Sula's
Threepenny Bit - King Ahtu - Little Folk 2019
Adieu, to Bon County
Teilhard Frost - As The Crow Flies - Sepiaphone 2019

Brexit Biscuits / Calarem, Calarem Pas
The Moirai - Here & Now - Wild Goose 2017
Dominion of the Sword
Melrose Quartet - Dominion - Self 2017
Rosie Hood is on the Sidmouth line up in her trio formation, however I don't believe she has issued an album EP or single with these arrangements at all, so I opted to play Lover's Ghost from Youtube (https://www.youtube.com/watch?v=dygFqa_5Ap8). This same song appears on Rosie's 2017 album The Beautiful and the Actual in a different arrangement.
Leviathan
Jon Boden & The Remnant Kings - Rose in June - Hudson 2019
The Accordionist's Despair (Live)
Jamie Smith's MABON - Twenty (Live) - Easy On The Record 2018
The Great Flood
Edward II - Manchester's Improving Daily - E2 Music 2016
Still Drunk in the Morning
Peatbog Faeries - Live - Self, 2009
If you want to get a taste of Sidmouth Folk Festival from your home, also check out http://www.sidmouthfolkfestival-live.co.uk/ Like many events, they are also crowd funding with some great rewards to help secure their future : https://www.crowdfunder.co.uk/the-sidmouth-folk-festival