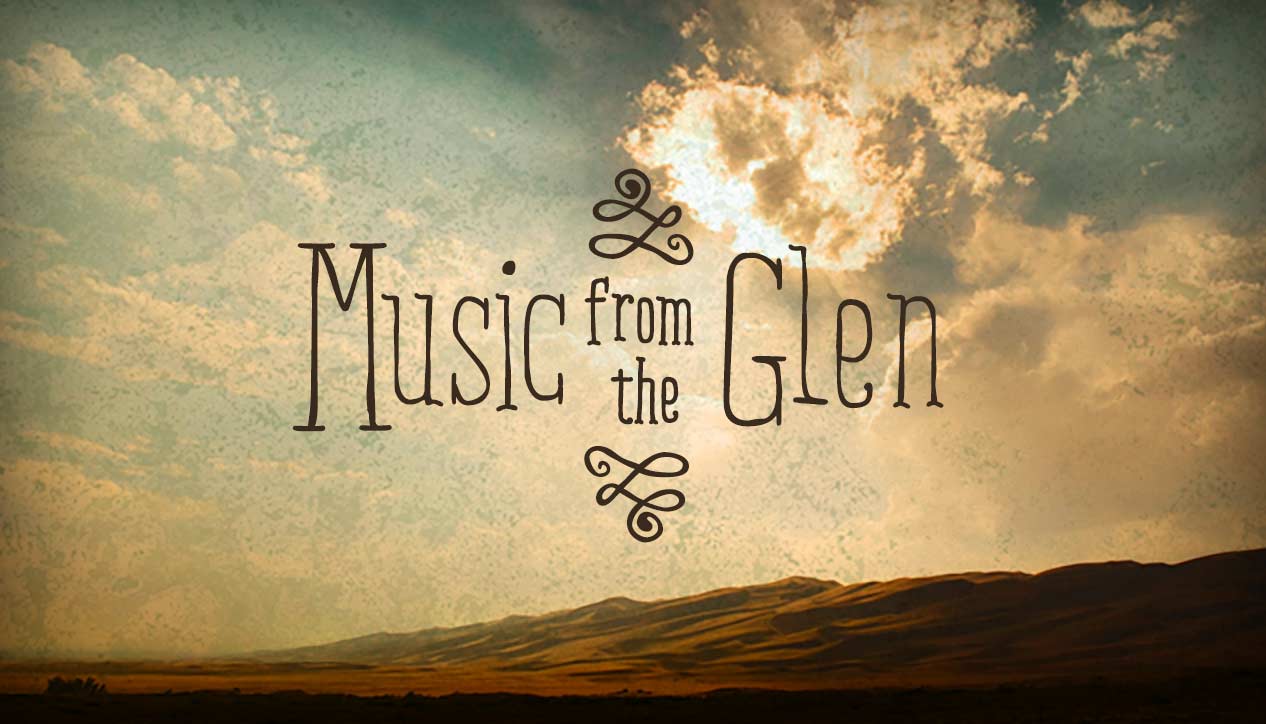 Music From The Glen
Sunday September 18th, 2005 with Colin Henein
It's 11:30 am on the mighty 93.1 CKCU FM in Ottawa Welcome to Music from the Glen. I'm Colin. A New voice, and a voice you're going to hear more of as Stewart prepares for his big move out of town. Ultimately joining you every two weeks alternating with Gord Peeling.
Fair Maid Walking
Finest Kind - Silks and Spices - Fallen Angle
Suite de Minuit
Genticorum - Malins Plaisirs - Roues et Archets
Innocent Hare
The Young Tradition - The Young Tradition - Castle
Gramma
Natalie McMaster - In My Hands - Warner
Queen of Argyll
Silly Wizard - Live in America - Green Linnet
Worcester City
Eliza Carthy - Anglicana - Topic
"Balancey Straw / Seventeen Come Sunday / Whitefriar's Hornpipe
Waterson:Carthy - A Dark Light - Topic
April Morning
Jim Moray - Sweet England - Niblick Is a Giraffe
Scotty MacMillan's G Minor Jig
Jean Hewson - Six strings north of the border - Borealis
Fortune My Foe
Regal Slip - Bandstand - self
Shetland
Blazin Fiddles - Magnificent Seven - self
He's A Pirate
Klaus Badelt - Soundtrack: Pirates of the Carribean - Walt Disney
Ahoy there matey, and welcome aboard Pirate Radio, Music Fro' de Glen on CKCU FM 93.1. Take heart me boys, for tomorra be the day of talking like a true crusty seafarin' man: It be international talk like a pirate day. Me hearties, lucky for us, the decks are swabbed from scupper to scupper, the bilges are dry, and the grog is flowin'. So yo-ho-ho, pull up a seat on a deck bitt, me boys and a pot o' Grog as we hoist the jolly roger and hear some songs o' the briny deep.
Blow the Man Down
Johnny Collins - Shanties and Songs of the Sea - Grasmere
Polly on the Shore
Carthy / Swarbrick - Prince Heathen
Polly on the Shore
Coope Boyes & Simpson - Funny Old World - No Masters
Chantons, pour passer le temps
Anne Sylvestre - La Chanson Traditionnelle: La Mer, Les Ports, Les Marins
Jack, the Jolly Tar
Jolly Jack - Voices In Harmony - Fellside
Le Navire De Bayonne
Gabriel Yacoub - La Chanson Traditionnelle: La Mer, Les Ports, Les Marins - EPM
The Rose in June
Finest Kind - JIIG - Fallen Angle
On Board a 98
Peter Bellamy - Wake the Vaulted Echoes - Free Reed