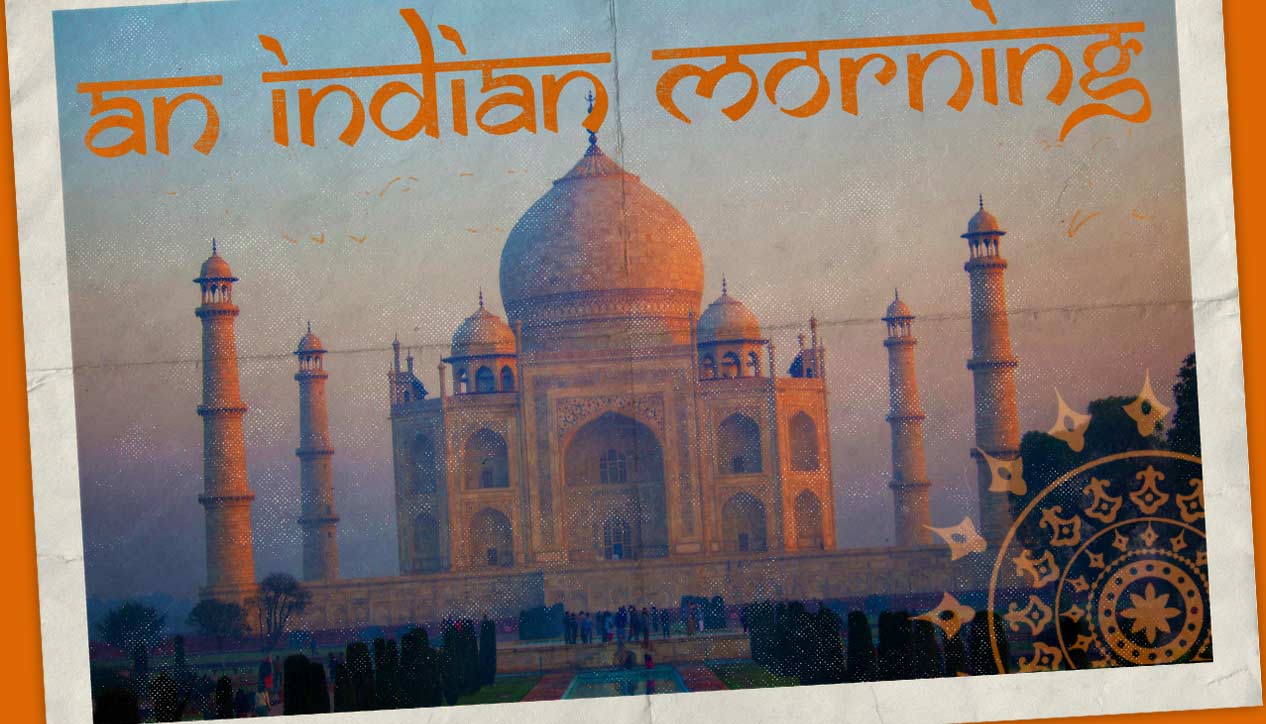 An Indian Morning celebrates not only the music of India but equally its various arts and artisans, poets and potters, kings and patriots.
Hosted by: An Indian Morning
Airs: Every Sunday from 10:00 AM to 11:30 AM

Coming up at 10:00 AM on March 7th, 2021:
Seeking the spirit of India thru sounds, stories and songs. Classical, Devotional, Bollywood Old/New film songs, Ghazals, Folklore and Community Annoucements.
| Date | Host | Highlight | On Demand |
| --- | --- | --- | --- |
| Mar. 7, 2021 | Dr. Harsha V. Dehejia and Kishore "Kish" Sampat | Seeking the spirit of India thru sounds, stories and songs. Classical, Devotional, Bollywood Old/​New film songs, Ghazals, Folklore and Community Annoucements. | available |
| Feb. 28, 2021 | Dr. Harsha V. Dehejia and Kishore "Kish" Sampat | Celebrating and Seeking Spirit of India through sounds and music. Sponsored by RINAG FOODS & VAISHALI'S | available |
| Feb. 21, 2021 | Celebrating and Seeking Spirit of India through sounds and music. Sponsored by RINAG FOODS & VAISHALI'S | Celebrating and Seeking Spirit of India through sounds and music. Sponsored by RINAG FOODS & VAISHALI'S SUPERSTORE. Classical,Semi-Classical,Ghazals,Folk songs,Old/​New popular Bollywood film songs & Community Annoucements. - | available |
| Feb. 14, 2021 | Dr. Harsha V. Dehejia and Kishore "Kish" Sampat | Celebrating and Seeking Spirit of India through sounds and music. Sponsored by RINAG FOODS & VAISHALI'S SUPERSTORE. Classical,Semi-Classical,Ghazals,Folk songs,Old/​New popular Bollywood film songs & Community Annoucements. | available |
| Feb. 7, 2021 | Dr. Harsha V. Dehejia and Kishore "Kish" Sampat | Seeking Spirits of India through sounds and songs. First 30 minutes offers Classical, Semi-Classical, Devotional & Regional sounds and songs; Next one hour offers local community annoucements, diverse music from Old/​New popular Bollywood film songs.... | available |
| Jan. 31, 2021 | Dr. Harsha V. Dehejia and Kishore "Kish" Sampat | Seeking the Spirit of India through sounds & songs. The program features classical, religious as well as regional and popular music. The second one hour features community announcements and ear pleasing music from old/​new & popular Indian films. | available |
| Jan. 24, 2021 | Dr. Harsha V. Dehejia and Kishore "Kish" Sampat | An Indian Morning celebrates not only the music of India but equally its various arts and artisans, poets and potters, kings and patriots. The first 30 minutes of the program features classical, religious as well as regional and popular music. | available |
View the "An Indian Morning" Website
An Indian Morning first went on the air on Diwali day October 20,1973 on radio station CHCH, 91.4FM in Hull, Quebec. It was thefirst radio program in the Ottawa area and it was enthusiastically received. After a few months on this French station it shifted to CJET 101.1 FM in Smiths Falls, and when Radio Carleton CKCU FM went on air in 1975, An Indian Morning was the first specialty program on that station and it has stayed there since then.

Our first sponsor was Mr. Hari Dilawari and were not for his encouragement we could not have surfaced. Another person who stood behind us was George Kallumkal, who led us through the maze of wires and tape recorders and ensured that we had a good sound.

An Indian Morning celebrates not only the music of India but equally its various arts and artisans, poets and potters, kings and patriots. The first half of the program features classical and religious music as well as regional and popular music. The second half features community announcements and ear pleasing music from old,new & popular Indian films.

The ethos of the program is summarized by its signature closing line, "Seeking the spirit of India, Jai Hind".

The producer of the program is Dr. Harsha Dehejia who hosts the first half. The compere for the second half is Kishore "Kish" Sampat

Subscribe to An Indian Morning