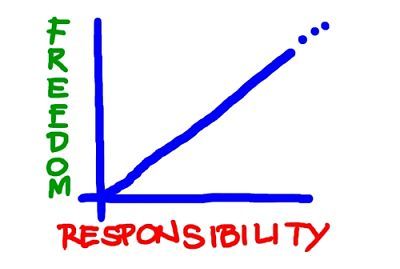 The Wavelength
Monday January 31st, 2022 with Joe Reilly
Freedom, Truckers, Neil Young, Spotify and some new releases
To kick off the show we feature some songs about the unravelling of politics in the USA (and Canada) and some songs about Freedom and what it means to some great artists... all in response to some misguided and possibly misused truckers who have come to Ottawa to protest COVID lockdowns and other things... sadly with folks in their ranks who fly the fascist banner the swastika and a powerful symbol of racism, the Confederate flag. We also include a couple of songs by Neil Young in support of his request to have his songs taken down from Spotify, as the streaming giant is the home to podcaster Joe Rogan who broadcasts vaccination misinformation. Hopefully more artists will join the protest with Neil and Joni Mitchell. And remember if you subscribe to Spotify, the streaming behemoth does not pay artists nearly enough for the right to stream their music... so if you love an artist you should consider purchasing their music to truly support them... if you can afford to do so. The Guardian provides a pretty good assessment of the current boycott by Neil and what it says about Spotify.
https://www.theguardian.com/commentisfree/2022/jan/28/joe-rogan-neil-young-spotify-streaming-service
In the second hour of the show we feature some great new releases and some great pop songs. Enjoy
Armageddon's Back In Town
Drive-By Truckers - The Unravelling
Rockin' In The Free World
Neil Young - Freedom

Flags of Freedom
Neil Young - Living With War

The Unravelling
Drive-By Truckers - The New OK
What It Means
Drive-By Truckers - American Band
After The Gold Rush
Patti Smith - Banga

Freedom
Rose Cousins - Natural Conclusion

Freedom
Jurassic Five - Power In Numbers
Freedom - Big Freedia Remix
Jon Batiste - We Are (The Deluxe Edition)
Peace/War
Shad - A Short Story About A War

Colonizer
Tanya Tagaq - Tongues


Rise
Johann Johannsson - Arrival: Official Movie Soundtrack
Closer
Bonobo - Fragments

Otomo (feat. O'Flynn)
Bonobo - Fragments

Time Escaping
Big Thief - Dragon New Warm Mountain I Believe In You

Wild
Spoon - Lucifer On The Sofa

Spout-bec
Area Resident - Spout-Bec Single


Billoddity
Mojave Three - Spoon and Rafter
Oversharers Anonymous
Wild Pink - A Billion Little Lights
Easy Way Out
Ken Yates - Quiet Talkers

Don't You Give Up On Me
Milo Greene - Milo Greene
All The Roads
The Ring Shepherds - Habitual Orbits

Finding You
The Go Betweens - Oceans Apart
The Rider
Kamancello - Of Shadows

The Great Chinggis Khaan
The Hu - The Gereg