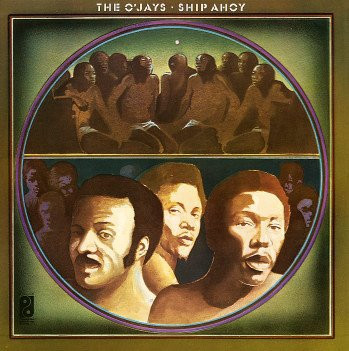 The Wavelength
Monday February 7th, 2022 with Joe Reilly
Black History Month - Episode One with lots of songs about Black Pride and Empowerment (and why these songs of unity don't fit the protest in Ottawa)
The first of our shows dedicated to Black History Month, with an all Black lineup of great songs featuring ideas around Black empowerment, ending racism and building a better world that is inclusive of everyone and treats everyone fairly. These songs stand in stark contrast to the protesters who have taken over downtown Ottawa and have emerged in other parts of the country and seem to be about a very narrow perspective of the ideas of freedom and justice. They have forgotten the importance of community and moving forward together in support of one another as one. An editorial I was reading this week by James Menzies (one of the editors of Today's Trucking) asserts that the truckers in this protest have been co-opted into a broader, perhaps darker movement by populists to sow disorder and distrust in governments. People like Tamara Lich of the Maverick Party are simply using these upset truckers to advance their political causes and Canadians need to be wary of this movement which has drawn a great deal of inspiration from the likes of Donald Trump. See the link below to read more and to hear from a trucking perspective on this issue.
https://www.trucknews.com/blogs/the-so-called-freedom-convoy-was-never-about-truckers-or-border-mandates/?fbclid=IwAR3nQvX67hdZ0mfZNprkhJbtUfxGKmxo-gwlIuC5JpxZTpgIlxC0Kwnp0EI
And with the second song tonight, I ask you to juxtapose the words of Martin Luther King with the words of those leading these protesters in Ottawa. In King's words you hear about community and building a future together for everyone. What do we hear from Tamara Lich and her misled protesters: "Me, Me, ME." In the second hour of the show we feature the O'Jays 1973 album Ship Ahoy. It is an underrated album by the O'Jays and features some amazing songs about racism, slavery, social justice and the environment. I'm happy today to shine a little light on this album as part of Black History Month.
People Power
Billy Paul - When Love Is New
Can You Feel It (Martin Luther King Mix)
Mr. Fingers - The Complete "Can You Feel It" E.P.
A Better Land
Heavy D and the Boyz - Big Tyme
Yes We Can Can
The Pointer Sisters - The Pointers Sisters
How Many Miles Must We March
Ben Harper - Welcome To The Cruel World
Out of Touch (feat. pHoenix Pagliacci)
Shad - Tao

Move On Up
Curtis Mayfield - Move On Up
Black Man
Stevie Wonder - Songs In The Key Of Life
Poetry is Black
Maestro Fresh Wes - The Black Tie Affair

Get Up Stand Up
The Wailers - Burnin'
Thirteen
Haviah Mighty - Thirteenth Floor

Sister Rosa
Blackburn - Brotherhood

Our Generation (The Hope Of The World)
John Legend and Roots - Wake Up!
Smiling Faces Sometimes
The Undisputed Truth - The Undisputed Truth
Back Stabbers
The O'Jays - Back Stabbers
Put Your Hands Together
The O'Jays - Ship Ahoy
Ship Ahoy
The O'Jays - Ship Ahoy
This Air I Breathe
The O'Jays - Ship Ahoy
Born Free
Dione Taylor - Born Free

Conditions Critical
Lillian Allen - Conditions Critical

Mother Mother ft. Lillian Allen, SATE, The Northwest Kid, Chippewa Travellers
The Halluci Nation - One More Saturday Night
Africville's Revenge
Cadence Weapon - Parallel World