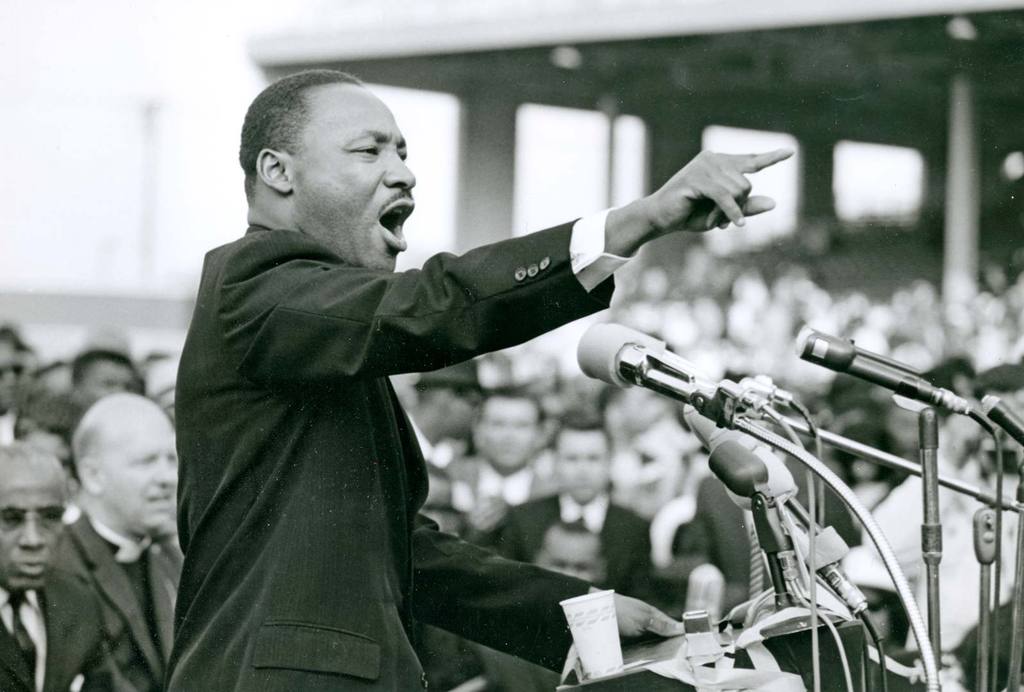 The Wavelength
Monday January 17th, 2022 with Joe Reilly
Tonight we mark Martin Luther King Day in music
It is Martin Luther King Day in the United States - marking the birthday (January 15th) of this great civil rights activist. We open the show tonight with Nina Simone's poignant "Why? (The King of Love Is Dead)" - a song she recorded live just three days after Martin Luther King was assassinated in 1968. The entire show is dedicated to the memory of Dr. King and all that he stood for. Many of the pieces featured tonight use excerpts from some of Martin Luther King's most famous addresses and his words still ring true today as racism, injustice and massive inequities continue to divide humanity. The music selected tonight is meant to be thoughtful and thought provoking and hopefully capture the spirt of Martin Luther King in song. He had a dream... let's all contribute to its eventual realization in any way that we can.
Why? (The King of Love Is Dead)
Nina Simone - The Essential Nina Simone
I Have A Dream
PPK - Single
Happy Birthday
Stevie Wonder - Hotter Than July
By The Time I Get To Arizona
Public Enemy - Apocalypse 91... The Enemy Strikes Black
A Dream
Common - Single
The King
Grandmaster Flash and the Furious Five - Single
Wishing (feat. Masta Ace)
Edo G and Pete Rock - My Own Worst Enemy
Can You Feel It (Martin Luther King Remix)
Mr. Fingers - The Complete "Can You Feel It" E.P.
Never Let Go
Wu Tang Clan - A Better Tomorrow
A Better Land
Heavy D and the Boyz - Big Tyme
Black Lives Matter
The Last Poets - Single
King Alfred Plan
Gil Scott-Heron - Ghetto Style
Mississippi Goddam
Nina Simone - The Essential Nina Simone
Oh Baby
Space Afrika - hybtwibt?
Wake Up Everybody
Harold Melvin and the Blue Notes - Wake Up Everybody
Like A King
Ben Harper - Welcome To The Cruel World
Black Superhero
Robert Glasper - Single

They Don't Care About Us
Michael Jackson - Michael Jackson's This Is It
Remember to Remember
Shad - Flying Colours

Thirteen
Haviah Mighty - Thirteenth Floor

Connect
Cadence Weapon - Parallel World

Spiritual High (Parts 1-3 including State of Independence)
Moodswings - Moodfood