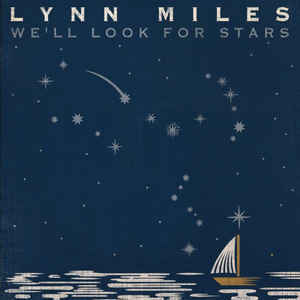 The Wavelength
Monday August 24th, 2020 with Joe Reilly
Lynn Miles and her new album We'll Look For Stars. An interview with Lynn, most of the songs from her new album and info about her upcoming online concert. And then some amazing music by other amazing women!
Tonight we feature an interview with Lynn Miles about her beautiful new album, We'll Look For Stars and her upcoming concert at Irene's Pub. The concert will be in front of a live audience - following social distancing protocols of course - and will be broadcast live online at
sidedooraccess.com
. Get tickets using the link below.
https://sidedooraccess.com/shows/53Nsm63ZPk9SDXGJjciu
We talk about some of the themes explored on the album (stars show up quite often), her penchant for sad songs and her love of the music of Merle Haggard. We get a good dose of Lynn's great sense of humour, how she sees Jane Siberry as a visionary artist and she shares how much she loves to perform live and how much she is missing the stage during this pandemic. We play almost all of the songs on her new album tonight and Lynn shares the details about her upcoming concert. For more details about Lynn, her concert and her new album, visit her website at the link below.
https://lynnmilesmusic.ca/home
For the last 40 minutes of show we listen to some beautiful music by a variety of women - starting with two gems from Jane Siberry and wrapping up with a new song by Kathleen Edwards. The plan for next week's show is to feature Kathleen's new album and an interview with her. Support independent artists by purchasing their music and attending their online concerts - they need our support more than ever right now!
Main St.
Lynn Miles - We'll Look For Stars - Continental Record Services (Bandcamp)


The Saddest Song I Ever Wrote
Lynn Miles - We'll Look For Stars - Continental Record Services (Bandcamp)


We'll Look For Stars
Lynn Miles - We'll Look For Stars - Continental Record Services (Bandcamp)


The World Is Spinning
Lynn Miles - We'll Look For Stars - Continental Record Services (Bandcamp)


Merle
Lynn Miles - We'll Look For Stars - Continental Record Services (Bandcamp)


Old Soul
Lynn Miles - We'll Look For Stars - Continental Record Services (Bandcamp)


A Heart Can Only Take So Much
Lynn Miles - We'll Look For Stars - Continental Record Services (Bandcamp)


In The Wilderness
Lynn Miles - We'll Look For Stars - Continental Record Services (Bandcamp)


Restless
Lynn Miles - We'll Look For Stars - Continental Record Services (Bandcamp)


Because We Love
Lynn Miles - We'll Look For Stars - Continental Record Services (Bandcamp)


Walk On Water
Jane Siberry - Angels Bend Closer - Sheeba

The Vigil
Jane Siberry - When I Was A Boy - Reprise (now Sheeba)

A Summer Long Since Passed
Virginia Astley - Hope In A Darkened Heart - WEA
World Without End
Laurie Anderson - Bright Red - Warner Brothers Records
Aarhus/Reminisences
Anne Muller - Heliopause - Erased Tapes Records

Barely There
Gia Margaret - Mia Gargaret - Dalliance Recordings/Orindal Records

Ludlow Street
Suzanne Vega - Beauty & Crime - Blue Note/EMI
Who Rescued Who
Kathleen Edwards - Total Freedom - Dualtone