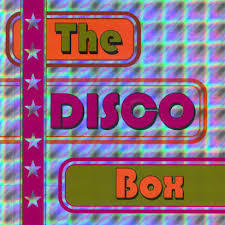 The Wavelength
Monday August 17th, 2020 with Joe Reilly
A Disco Dance Party For Your Hot August Night (Elorious Might Even Approve!)
This show was probably inspired by watching the movie "Everybody Wants Some" - basically a film that tells the story of the jocks who drove me crazy in the early high school days. It shows them heading to university/college in 1980. Loved the scenes in the discos that resembled Disco Viva in Hull back in the day ... or is that back in the daze? Fun putting this together and hope it meets the approval of one of my fav CKCU DJs Elorious Cain. He's host of the Groove - one of CKCU's flagship shows for more than 30 years! Get up and dance folks.
Love's Theme
Love Unlimited Orchestra - Disco Box Set Volume l - Rhino
Never Can Say Goodbye
Gloria Gaynor - Disco Box Set Volume l - Rhino
Fly Robin Fly
Silver Convention - Disco Box Set Volume l - Rhino
I Feel Love
Donna Summer - Disco Box Set Volume ll - Rhino
Love Hangover
Diana Ross - Hitsville USA: The Motown Singles Collection Volume 2 - Motown
Get Down Tonight
KC And The Sunshine Band - Disco Box Set Volume l - Rhino
Shake Your Groove Thing
Peaches and Herb - Disco Box Set Volume lll - Rhino
Disco Inferno
The Trammps - Single - Atlantic
Theme from S.W.A.T.
The T.H.P. Orchestra - Single - RCA Victor

Love Machine
Smokey Robinson and the Miracles - Disco Box Set Volume l - Rhino
Get Off
Foxy - Disco Box Set Volume ll - Rhino
Ring My Bell
Anita Ward - Disco Box Set Volume lll - Rhino
Knock On Wood
Aimee Stewart - Disco Box Set Volume lll - Rhino
Born To Be Alive
Patrick Hernandez - Disco Box Set Volume lll - Rhino
Everybody Dance
Chic - Disco Box Set Volume ll - Rhino
Lost In Music
Sister Sledge - Lost In Music - Atlantic
Good Times
Chic - Disco Box Set Volume lll - Rhino
Rapper's Delight
Sugarhill Gang - Hip Hop Gold Disc l - Hip-O Records
Another One Bites The Dust
Queen - The Game - Elektra
We Are Family
Sister Sledge - Disco Box Set Volume lll - Rhino
Le Freak
Chic - Disco Box Set Volume lll - Rhino
Dancer
Gino Soccio - Single - Celebration

Bad Girls
Donna Summer - Disco Box Set Volume lll - Rhino
War Dance
Kebekelektrik - Single - Les Disques Direction Records

Blue Monday ('88)
New Order - The Best of New Order - London Records
Control
Operators - Blue Wave - Last Gang Records

The Past
Rich Aucoin - Release - Haven Sound

Funk Back
The Funk Hunters and Chali 2na - ILLectric EP - Westwood Recordings