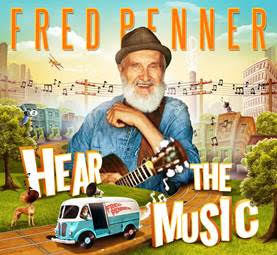 Friday Special Blend
Friday May 11th, 2018 with Brian Kom, Allen Roulston and Lucas Campoli
Hour 1: Brian Kom will entertain with words and music. Hour 2: Allen Roulston discusses the status of the Ontario election campaign with Espoir Manirambona.
Hour 1: the soothing voice and music selections of Brian Kom Hour 2: Espoir Manirambona joins the Friday Special Blend to discuss What's Going On? with the Ontario election campaign, followed by an interview Fred Penner to learn about his new album and his tour.
Only At Home
Elliott Brood - Tin Type

This Time
Land of Talk - Life After Youth

Fool
Basia Bulat - Good Advice

Your Fool
Natalie Prass - Natalie Prass
We're Two Fools in Love
Dyson's Faces - Eccentric Soul: A Red Black & Green Production
Let Love Flow On
Sonya Spence - Sings Love
Come on Home
Lijadu Sisters - Horizon Unlimited
My Guy
Kele Okereke - Universal Love - Wedding Songs Reimagined

Make Me Feel
Janelle Monae - Make Me Feel (single)
7:55 Arts Report with Barbara Gray (interview with the Director of the Ottawa Little Theatre's "Sherlock Holmes and the Case of the Jersey Lily")
8:00 BBC News
8:05 Arts Report with Barbara Gray (interview with Michel Gauthier of the Ottawa Tulip Festival)
Tip Toe Through The Tulips
Tiny Tim - Single (live)
A Telephone Ring
Howie Hooper - The Art of Procrastination


La Vida
Fred Penner - Hear The Music


Interview with Fred Penner regarding his new album "Hear the Music" and his present public performances.
Bienvenue
Fred Penner - Hear The Music