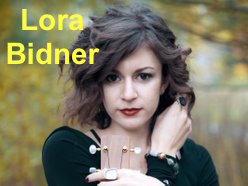 Friday Special Blend
Friday May 4th, 2018 with Chris White, Barb Gray, Allen Roulston
Gord Garner, Kele Fleming, Lora Bidner and Brenda Dunn (Art In Jest)
In the first hour: Gord Garner talks about a May 5th fundraiser at Bronson Centre called "Learn Laugh Listen". The event, which is a fundraiser for Recovery Day Ottawa, features information about opiods from Dr. Kim Hellemans and Dr. John Weekes, comedy from Alex Woods, and music from Twin Flames (
http://bronsoncentre.ca/event/learn-laugh-listen-fundraiser-for-rdo
). * Singer-songwriter Kele Fleming from Vancouver calls in to talk about her upcoming concert in Ottawa on May 5 and May 16 (
http://tinforest.com
). * Singer-songwriter, screen composer and multi-instrumentalist Lora Bidner talks about the concert with her amazing band this evening (Friday) at the Black Sheep in Wakefield (
www.lorabidner.com
). * Hour 2: Have you heard about Art In Jest? Brenda Dunn joins us to discuss the Duplo invasion of Ottawa. We shall also share some information regarding Jane's Walk, an opportunity for everyone in Ottawa to learn more about special elements of our city.
Equinoxe Part 1
Jean Michel Jarre - Equinoxe
DUPLEXITY Interview with Brenda Dunn (https://www.artinjest.com/) regarding her current community art project (DUPLEXITY) and the impending installation at the AOE Gallery, 245 Centrum Boulevard Orleans, Ontario K1E 0A1 Canada. http://www.artsoe.ca/event/duplexity/ The community is invited to contribute by way of bringing any of the DUPLO blocks they find around Ottawa (marked with "You Found A Piece, Now Find The Place") to the Vernissage, Sunday May 27, 2018 from 1 PM to 3 PM.
Apology
Dave King - Ghost Stories

Jane's Walk link http://www.janeswalkottawa.ca/sessions/27
Waves
Sills & Smith - Maps - Burned or Lost

Movin' On
Dean Batstone - Broken

Dean Batstone's Northern Ramble in Renfrew: https://www.northernramble.com/events/