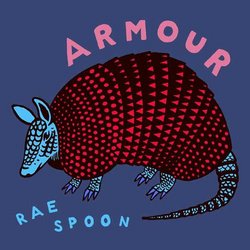 Friday Special Blend
Friday February 26th, 2016 with Susan Johnston and Bob LeDrew
All music, with just a little twang in the trousers
All music, with mostly artists who are playing in or near Ottawa in the next little while!
Natural Supernatural
Jonathan Byrd - Mother Tongue - Sentimental Music
Jonathan Byrd plays the Grafton Town Hall on March 25
Written Across the Sky
Rae Spoon - Armour


Rae Spoon plays Pressed on Gladstone TONIGHT, Feb 26, at 8:00.
Gun Dealer
Jon Brooks - The Smiling and Beautiful Countryside - Borealis

Jon Brooks plays Gigzz Musique-Resto in Ormstown, Quebec on February 27.
Brother
Peter Katz - We are the reckoning

Peter Katz's recent essay on arts funding and what it's done for him is HERE: https://www.facebook.com/PierreLeChat2/posts/10156513699370065
Sisters by the river
Craig Cardiff - Love is Louder

Virginia in the song
Craig Cardiff - Love is Louder

Craig Cardiff and Jennifer Noxon perform at the Almonte Old Town Hall as part of the Folkus Concert Series on February 27.
Warming Up
Jack Pine - Lone Wolf

Jack Pine is part of the Johnny Cash Birthday Bash at the Rainbow Saturday night, and is also performing at the Wellington Eatery "Sounds Simple" concert series on March 3.
The Fiddle and the Drum
Joni Mitchell - Clouds

Wishing Well
Jill Zmud - small matters of life and death

Jill will play at the Black Sheep Feb 27 (opening for Maria Doyle Kennedy), at Irene's on March 20 as part of a Ron Hynes tribute concert, and at the Ottawa Grassroots Festival April 24.