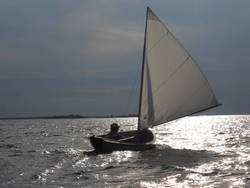 Vintage Love
Saturday June 15th, 2013 with O'shea Adagio
Moonlight To The Dawn
Happy Fathers Day to all "Dads" who took the time.... Love and respect. O'shea Adagio Vintage Love International PS. Love ya Pops. PS2. And so it was... that on the morn of the 30th day of the 1st month... I gazed upon the moonlight when my eyes should have been resting in slumber. Thus now, my eyes wish to rest but alas such rest shall not be forthcoming until the late eve of this night.
Dance With My Father
Dwight Pinkney - -
Amazing Grace
Sanchez - -
The First
Vivian Jones - -
Don't Turn Around (12" Version)
Aswad - -
Feels Right
Gramps Morgan - -
She's Still Loving Me
Morgan Heritage - -
Buy Me A Rose
Mikey Spice - -
Sunday Morning
Mikey Spice - -
Cool Down The Pace
Gregory Isaacs - -
I Wanna Go Home
Ambelique - -
Let's Stay Together
Ghost - -
Can't Get Over You
Da'Ville - -
She Loves Me Now
Beres Hammond - -
Tempted To Touch
Beres Hammond - -
Inspiration
Nato - -
Love Is The Answer
Garnet Silk - -
Baby Father
Mandy Wood feat. Steele - -
Stuck On You
Sanchez - -
Life Goes On
Spanner Banner - -
If I Were A Carpenter
Christopher Martin - -
Bed Of Roses
Noddy Virtue/Jodian Pantry - -
Love's Holiday
Earth,Wind & Fire - -
Come Go With Me
Teddy Pendergrass - -
Dance With My Father
Don Campbell - -
They Don't Know
Jimmy London - -
This Old Heart Of Mine
Delroy Wilson - -