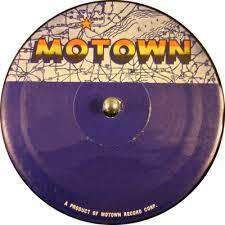 The Groove
Saturday February 20th, 2021 with Elorious Cain
a BLACK HISTORY MONTH CELEBRATION of A LABEL THAT CHANGED POPULAR MUSIC FOREVER! - MOTOWN!! part three: SURVIVING THE DISCO BOOM (repeat broadcast)* February 18th, 2017
When in 1977 the Paris disco label DISQUES IBACH released the CHOCOLAT'S deluxe gatesleeve album LES FABULEUX CHOCOLAT'S, it included a special "Medley Discolat's": their tribute to disco which included their versions of the THREE DEGREES song "Dirty Old Man", MFSB's "TSOP", K.C. & THE SUNSHINE BAND's "That's The Way I Like It", CERRONE's "Love In C Minor" along with four MOTOWN hits: "It's The Same Old Song", "Stop In The Name Of Love", "Uptight" and "You Keep Me Hanging On". This was one of many examples where Europeans regarded much of the MOTOWN music of the mid 1960's to have been disco. Although many MOTOWN recordings in the 1960's and early 1970's were examples of the 1960's disco sound, the label was not entirely prepared to take advantage of the disco boom in the early 1970's. By 1975 MOTOWN was encountering that rapidly emerging multi-billion dollar boom, partly brought on by the encroaching standardization of dozens of competing styles of discotheque music. Thousands of disco records were being released with dozens of specialized labels releasing highly popular recordings that would further intensify the boom. One of such labels was PHILADELPHIA INTERNATIONAL which MOTOWN would lose the JACKSON 5 to. Brother JERMAINE JACKSON would remain with MOTOWN as the group would rename themselves 'THE JACKSONS'. Could a label like MOTOWN, which had already produced dozens of disco standards in the past survive such a dramatic jolt to the record industry? This show features many MOTOWN recordings from 1975 to 1985 that illustrate how well the label did "surviving the disco boom".
FAR CRY
MARVIN GAYE - 12" - MOTOWN
I WANT YOU
MARVIN GAYE - I WANT YOU (LP) - MOTOWN
THEME FROM MAHOGANY (DO YOU KNOW WHERE YOU'RE GOING TO)
DIANA ROSS - DIANA ROSS (LP) - MOTOWN
LOVE HANGOVER
DIANA ROSS - DIANA ROSS (LP) - MOTOWN
GOT TO GIVE IT UP
MARVIN GAYE - 12" - MOTOWN
DOWN TO LOVE TOWN
THE ORIGINALS - 12" - MOTOWN
DON'T LEAVE ME THIS WAY THELMA HOUSTON -
THELMA HOUSTON - 7" - MOTOWN
LET'S BE YOUNG TONIGHT
JERMAINE JACKSON - 12" - MOTOWN
HEAVEN MUST HAVE SENT YOU
BONNIE POINTER - 12" - MOTOWN
LOVE MACHINE
THE MIRACLES - 7" - TAMLA
LET IT WHIP
DAZZ BAND - KEEP IT LIVE (LP) - MOTOWN
SUPER FREAK
RICK JAMES - 12" - MOTOWN
IN MY HOUSE
MARY JANE GIRLS - 12" - MOTOWN
UPSIDE DOWN
DIANA ROSS - 12" - MOTOWN
GETTIN' IT
COMMODORES - MIDNIGHT MAGIC (LP) - MOTOWN
LET GET SERIOUS
JERMAINE JACKSON - 12" - MOTOWN
DO I DO
STEVIE WONDER - STEVIE WONDER'S ORIGINAL MUSIQUARIUM 1 (2LP) - MOTOWN
POWER
THE TEMPTATIONS - POWER (LP) - GORDY
ENDLESS LOVE
DIANA ROSS & LIONEL RICHIE - 7" - MOTOWN