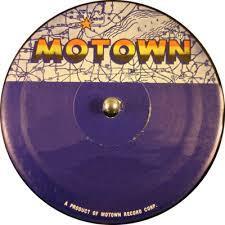 The Groove
Saturday February 13th, 2021 with Elorious Cain
a BLACK HISTORY MONTH CELEBRATION of A LABEL THAT CHANGED POPULAR MUSIC FOREVER! - MOTOWN!! part two: THE TRANSITIONAL YEARS (repeat broadcast)* Feb. 11th, 2017
During a broadcast of the American television show "SOUL TRAIN", the host Don Cornelius announced "And as their latest album title suggests, let us get it together for the world's most popular group of entertainers - the JACKSON 5.." Between 1968 and 1974 MOTOWN was in a period of 'transition' while enjoying the massive success of one of their new acts. That 'golden age' prior to 1969 that was featured in the previous episode of THE GROOVE saw this tiny Detroit record label emerge as an international 'hit machine' changing the depth of appreciation for Soul Music and the african american musical contribution permanently. Groups like THE SUPREMES had their songs in the minds of people in countries that didn't even speak english. When MOTOWN began a transition in 1968, the label would start of period of experimentation while directly dealing with DIANA ROSS as a solo sensation and the changing challenges of interacting with three musical geniuses: MARVIN GAYE, STEVIE WONDER and little MICHAEL JACKSON from THE JACKSON 5. That episode of "SOUL TRAIN" underlined just how vast was MOTOWN's influence and power. Other forces challenged the label's dominance such as pioneers uplifting funk like WAR and PARLIAMENT/FUNKADELIC. MOTOWN's reach throughout mondo disco was also being compromised by the emerging Sophisticated Soul giants like the LOVE UNLIMITED music of BARRY WHITE, the 'hot buttered soul' of ISAAC HAYES, and new rivals PHILADELPHIA INTERNATIONAL RECORDS. The times were complicated and the influence of psychedelic music was being felt everywhere. The simple marketing approach that gave MOTOWN its massive success during most of the 1960's didn't always serve the business well. MARVIN GAYE and STEVIE WONDER exploited their own unique musical ambitions. Results of which were equally explosive! To access the original playlist go to the link:
https://cod.ckcufm.com/programs/131/31002.html
There are no tracks in this playlist.