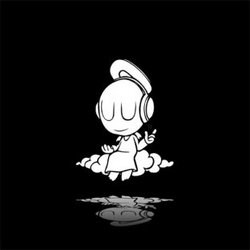 The Groove
Saturday August 9th, 2014 with ELORIOUS CAIN
CHARLOTTE CAIN'S TOUCH VOLUME 2: Trance and Progressive House variations
This is the second in a series of shows where CHARLOTTE is asked to close her eyes in front of my record collection, stretch out her hand, and choose whatever record she touches. I set out to do a show featuring whatever genre of disco that record is. She touched an ARMIN VAN BUUREN 12" 'COMMUNICATION PART 3'. I prepared a Progressive House and Trance show. Most of the material is from the 1990's and early 21st century.
CHROME
CHROMIUM - PLATIPUS VOLUME FOUR (5EP) - PLATIPUS
KALI
MOJADO - SKIZOLIMITED4/4 (10") - MAGIK MUZIK
LOUDER
JOSE AMNESIA featuring JENNIFER RENE - 12" - ARMADA
SOUL FLY
JOSHUA - 12" - RED PARROT RECORDINGS
CHINESE BURN (FORBIDDEN FUTURE MIX)
CURVE - VORSPRUNG DYK TECHNIK - PAUL VAN DYK REMIXES 92-98 (4LP) - DEVIANT
COMMUNICATION PART 3 (COLDWARE COLD REMIX)
ARMIN VAN BUUREN - 12" - ARMADA
WALHALLA (VOCAL EXTENDED)
GOURYELLA - WALHALLA LIMITED COLLECTION (2EP) - TSUNAMI
AQUARIUS
DASTRIX - 12" - RED PARROT RECORDINGS
YOU'RE BEAUTIFUL
MADAGASCAR - 12" - ACALWAN
FEEL THE RHYTHM (TON TB MIX)
THREE DRIVES - 12" - MASSIVE DRIVE RECORDINGS
NOW & ZEN
QUIETMAN - SHHHH (2LP) - PLATIPUS
MORFO
MOJADO - SKIZOLIMITED4/4 (10") - MAGIK MUZIK
1998 (PAUL VAN DYK REMIX)
BINARY FINARY - VORSPRUNG DYK TECHNIK - PAUL VAN DYK REMIXES 92-98 (4LP) - DEVIANT
BEACH BALL
NALIN & KANE - GATECRASHER CLASSICS (3CD) - GATECRASHER
THE ORANGE THEME (MOONMAN'S ORANGE JUICE MIX)
CYGNUS X - GATECRASHER CLASSICS (3CD) - GATECRASHER
MADAGASCAR (FERRY CORSTEN REMIX)
ART OF TRANCE - 12" - PLATIPUS
UNIVERSAL NATION (FERRY CORSTEN 99 REMIX)
PUSH - GATECRASHER CLASSICS (3CD) - GATECRASHER
AYLA (DJ TAUCHER REMIX)
AYLA - GATECRASHER CLASSICS (3CD) - GATECRASHER
CHILD OF THE UNIVERSE (SANVEAN)
DJ TAUCHER - 12" - ADDITIVE
TELL ME WHY [THE RIDDLE] (VANDIT CLUB MIX - RE EDIT)
PAUL VAN DYK - OUT THERE AND BACK (4LPBOX) - VANDIT
COMMUNICATION PART 3 (COLDWARE COLD REMIX)
ARMIN VAN BUUREN - 12" - ARMADA