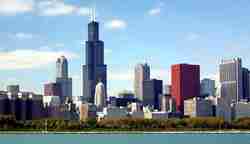 The Groove
Saturday August 2nd, 2014 with ELORIOUS CAIN
CHARLOTTE CAIN'S TOUCH VOLUME 1:Chicago House Variations
This is the first in a series of shows where CHARLOTTE is asked to close her eyes in front of my record collection, stretch out her hand, and choose whatever record she touches. I set out to do a show featuring whatever genre of disco that record is. She touched a Quest 12" "Mind Games". I prepared a Chicago House show. Most of these records are from the late 1980's. I feature Hip House and classic Acid music also!
WAREHOUSE (WAREHOUSE-DEEP MIX)
NEW-DEEP-SOCIETY - 12" - CRITICAL HOUSE
JACK YOUR BODY
STEVE 'SILK' HURLEY - 12" - DJ INTERNATIONAL
LOVE CAN'T TURN AROUND
FARLEY 'JACKMASTER' FUNK featuring DARYL PANDY - 12" - DJ INTERNATIONAL
WHAT EVER TURNS YOU ON (FARLEY 'JACKMASTER' FUNK HOUSE MIX)
MARIO REYES - 12" - DJ INTERNATIONAL
AMOUR PUERTORIQUENO (PUERTORICAN LOVER)
RAZ - 12" - DJ INTERNATIONAL
MOVE
FARMBOY featuring DARYL PANDY & ETHERIDGE WILLIAMS - 12" - DJ INTERNATIONAL
THE HOUSE SOUND OF CHICAGO MEGAMIX
(various) - 12" - DJ INTERNATIONAL/BCM
YOU USED TO HOLD ME (KENNY'S MIX)
RALPHI ROSARIO featuring XAVIER GOLD - 12" - HOTMIX5
WHAT'S UP ROCKY
BORIS BETANOFF - CHICAGO TRAX VOLUME 1 (2LP) - TRAX
MIND GAMES
QUEST - 12" - SOUND PAK
FREE AT LAST
MTS - MTS (LP) - TRAX
THE JULIAN "JUMPIN" PEREZ MEGAMIX
FAST EDDIE - 12" - DJ INTERNATIONAL
ROCK THIS PLACE (HOUSE MIX)
MR. LEE - 12" - INTERNATIONAL HOUSE
ROCK THIS PARTY (HARDCORE MIX)
MAXIMUM STRENGTH - 12" - INTERNATIONAL HOUSE
FEEL THE BEAT (BAD BOY BILL MIX)
MIX 'N' TEL - 12" - INTERNATIONAL HOUSE
THE HOUSE CONTROLS MY BODY
DEBRICE KING - "HOE-DOWN" SUPER DEF TRACKS FROM CHICAGO'S HOMEBOYS (LP) - WEST MADISON STREET
ECSTASY
FINGERS - ACID (LP) - HOTMIX5
GIVE IT TO ME (DOUBLE TROUBLE EXTENDED MIX)
BAM BAM - 12" - SIMPLY VINYL(S12)
ALL OVER
NEIL "HAWAIIN" HOUSE & "SPINNIN' WHEEL' BILL - EP - SABER
PROMISED LAND
JOE SMOOTH - PROMISED LAND (LP) - DJ INTERNATIONAL
HOW FAR I GO
PETER BLACK - 12" - DJ INTERNATIONAL
CONFUSION REVENGE
ARMANDO - ACID HOUSE (LP) - PUBLIC
I'VE LOST CONTROL
SLEEZY D - youtube
HERE WE DUB AGAIN
DENNIS A. RAMIREZ - PROJECT PUMP (HERE WE GO AGAIN!) (EP) - DANCERS-DELIGHT MUSIC PRODUCTION
FREEZE (LIMELIGHT MIX)
SCRAPPY - 12" - ZAP
THE JUICE
FINGERS - ACID (LP) - HOTMIX5
AS ALWAYS (LOVIN' HOUSE MIX)
FARLEY 'JACKMASTER' FUNK featuring RICKY DILLARD - 12" - TRAX