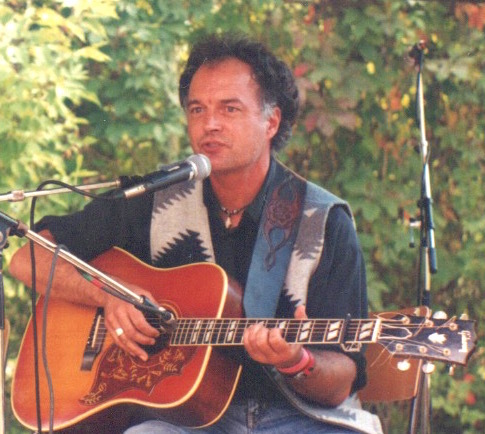 Canadian Spaces
Saturday October 5th, 2019 with Ian Tamblyn and Chris White
Part One of a retrospective of Ian Tamblyn's 44 albums
We are devoting the entire two hours of today's show to Part One of a two-part retrospective of Ian Tamblyn's 44 albums! The second part of this fascinating retrospective will be broadcast on Canadian Spaces on December 7th. Congratulations and thanks, Dr. Tamblyn!
Long Lost French Cafe
Ian Tamblyn - Ghost Parade

Day Is Done
Ian Tamblyn - Moosetracks

Paris Afternoon
Ian Tamblyn - Ian Tamblyn

Love Will Find a Way
Ian Tamblyn - Closer to Home

Slate Island Song
Ian Tamblyn - When Will I See You Again

Northern Lights /Southern Music
Ian Tamblyn - Dance Me Outside

Sandinista!
Ian Tamblyn - Sandinista!

Ghost Parade
Ian Tamblyn - Ghost Parade

Heading South
Ian Tamblyn - Over My Head

Raven and the Clam
Ian Tamblyn - Magnetic North

25th Hour of the Day
Ian Tamblyn - Days of Sun and Wind

Declaration of Human Rights
Ian Tamblyn - Through the Years

Out on the Icefields
Ian Tamblyn - Antarctica

Coming of the Rain
Ian Tamblyn - The Middle Distance