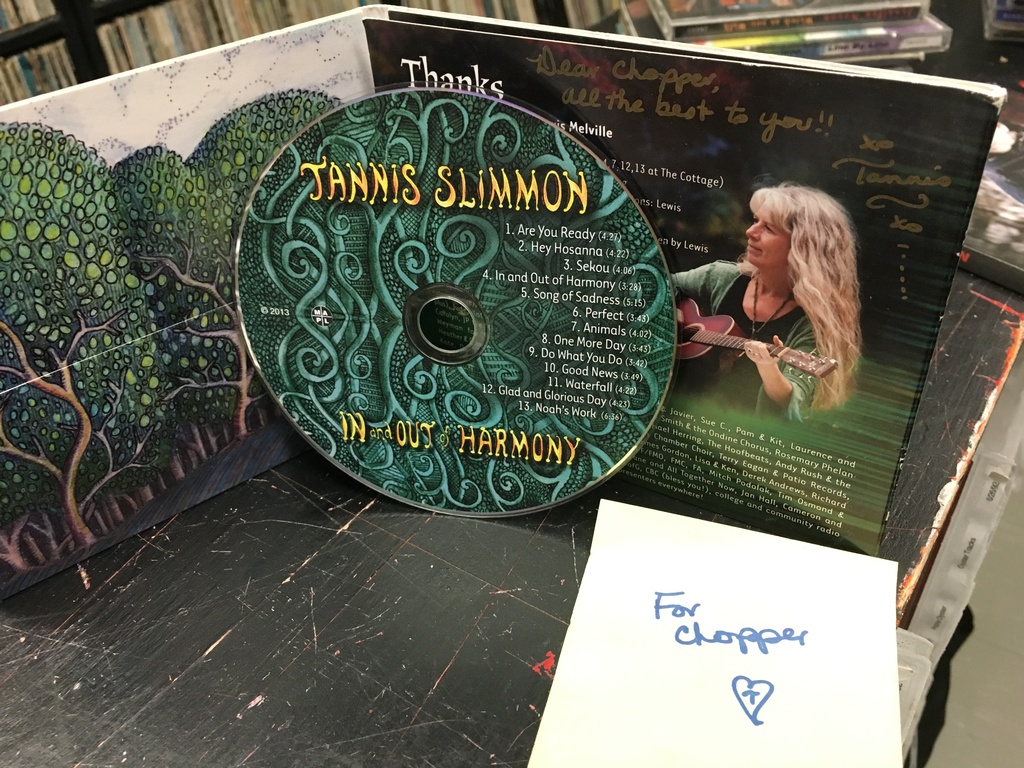 Canadian Spaces
Saturday September 28th, 2019 with Joyce MacPhee, Michael Whelan and Chris White
The first show of Year 40!
Misty Mountain
Ferron - Testimony

Darn Folksinger
Bob Snider - Caterwaul & Doggerel

Lace and Pretty Flowers
Willie P. Bennett - Hobo's Taunt

25th Hour of the Day
Ian Tamblyn - Days of Sun and Wind

Where the Redwood Grows
Susan Crowe - Greytown

1962
Ron Hynes - Get Back Change

When Did the World
Lynn Miles - Black Flowers, Vol. 1 & 2

Child's Song
Murray McLauchlan - Song from the Street

From This Day On
Linda Morrison - Line By Line

The Bottomless Cup
Jennifer Noxon - Watch As You Walk

I Told You That I Loved You
Jackie Washington - Keeping Out of Mischief

Jimmy's Room
Melwood Cutlery - Campfire

Never Falling Again
Clear - Never Falling Again

Here To Stay
JB and the Saturday Nights - Here To Stay

National Community and Campus Radio Association "Groundwire" tribute to Chopper McKinnon (2013).
Glad and Glorious Day
Tannis Slimmon - In and Out of Harmony

Mimi on the Beach
Jane Siberry - Mimi on the Beach

Tea for Two
Bec & Rusty - Tea for Two