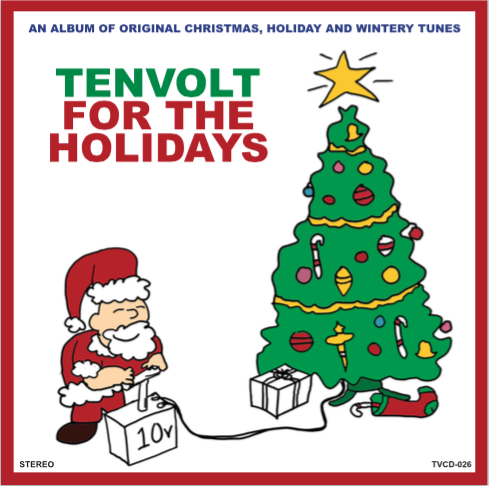 Canadian Spaces
Saturday December 22nd, 2018 with Chris White
Andrea Ramolo, Steve Donnelly, Ray Harris
Toronto-based singer-songwriter Andrea Ramolo has released two fascinating and beautiful albums recently: "Homage" (a collection of Leonard Cohen songs) and "Nuda". Steve Donnelly is a musician, record producer and studio owner at Tenvolt Audio in Ottawa. He and Ray Harris talks about the new collection of seasonal songs by local singer-songwriters called "Tenvolt for the Holidays".
Joyful
Coco Love Alcorn - Joyful

Heavenly Peace
Tony Turner - Christmas Goose

The Way I Feel
Frida's Brow - Frida's Brow

The People You Love
Lynn Miles - Black Flowers, Vol. 2

Peace Call
Eliza Gilkyson - Land of Milk and Honey

Il Est Né and Ca Berger
The Chieftains with Kate & Anna McGarrigle - The Bells of Dublin

Lace and Pretty Flowers
Willie P. Bennett - .

Angels We Have Heard on High
Dirk Powell - A Fret-Free Christmas

Jolly Wassail
Finest Kind - I Am Christmas


Gone Too Soon
Catherine Maclellan - The Raven's Sun

Snow Day
The Claire Lynch Band - Holiday!

Silent Night
The Seldom Scene - Sugar Plums: Holiday Treats from Sugar Hill
Angels in the Snow
David Keeble - Christmas Goose

Fill the Spaces
Andrea Ramolo - Nuda

Hey, That's No Way To Say Goodbye
Andrea Ramolo - Homage

Let There Be Peace
Mark Evenchick - .

Gone Too Soon
Catherine MacLellan - The Raven's Sun

Break Free
Phil Jenkins - Noteworthy


The Last Christmas Song
Ray Harris - Tenvolt for the Holidays

Smash Boom Bang
Tulips and Devilships - Tenvolt for the Holidays

Christmas in Folsom
Drive-In Radio - Tenvolt for the Holidays