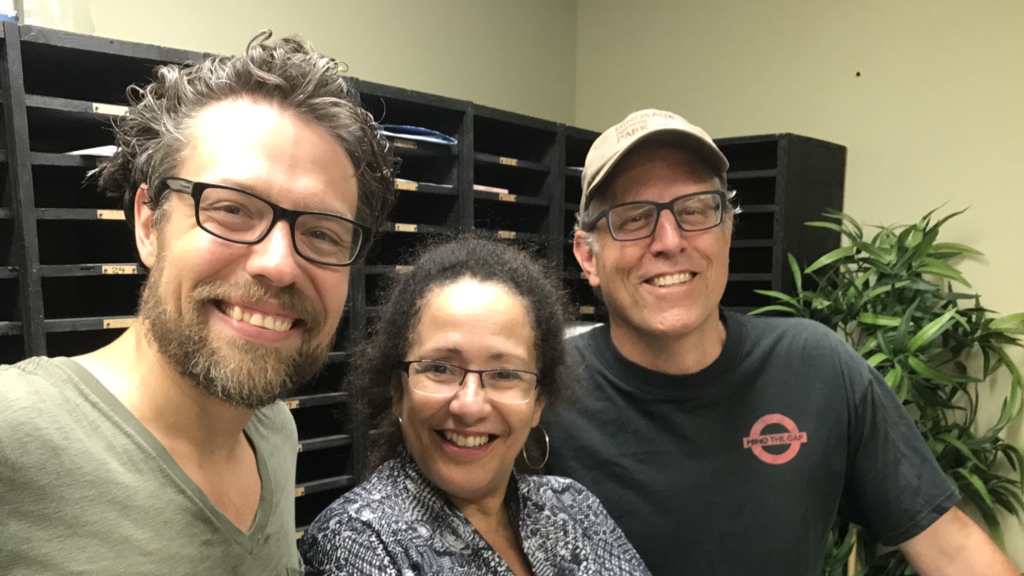 Canadian Spaces
Saturday July 21st, 2018 with Maria Hawkins and Chris White
Paul Weber, Joel Elliott
* Paul Weber is in the studio to chat and perform live. He performed in the past with world music groups Cheza and the Main Street Market Band, but is now immersed in writing, performing and recording songs about the people and events of Ottawa's past. * Joel Elliot performs live, talks about his upcoming EP and public engagements, and describes his role with the Ottawa Music Industry Coalition (OMIC). Joel co-hosts "Monday Special Blend" ("The Brew") with Trish Bolechowsky on CKCU FM on Monday mornings from 7:00 to 8:30 am.
Love in a Moving Van
Shawna Caspi - Forest Fire

Talk to Me
Dylan Menzie - As the Clock Rewinds

Molded Like a Monster
Kellie Loder - Benefit of the Doubt

Sing for Kwanzaa
Sultans of String - Christmas Caravan

Surviving Just on Coffee
Dylan Menzie - As the Clock Rewinds

Don't Want to Leave
Ian Sherwood - Bring the Light

Drink Deep
Anne Campagne - I AM

How to Pour Whisky for Strangers
Sarah Hiltz - Beauty in the Blue

Oh My Love
Ashley Condon - Can You Hear Me

Forty Years in the Wilderness
Bruce Cockburn - Bone on Bone

Mon Chemin
Bruce Cockburn - Bone on Bone

The Heron Road Bridge
Paul Weber - live in the studio

Ottawa Samba
Paul Weber - live in the studio

The Great Divide
Paul Weber - live in the studio

Where Harry Sat
David Francey - The Broken Heart of Everything

Drown My Heart Again
Joel Elliott - live in the studio

I'm Not a Villain
Joel Elliott - live in the studio

Mandela Dancing
Cheza - Cheza