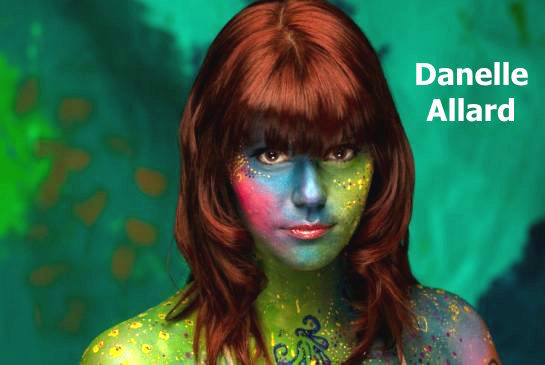 Canadian Spaces
Saturday January 6th, 2018 with Danielle Allard, Shelley Ann Morris and Chris White
Danielle Allard, Paul Weber, Andre Gagne, Greg Kelly, Derek Marcotte, Howie Hooper
We're broadcasting this edition of Canadian Spaces "live on location" from the Black Irish Pub in Vanier. Big thanks to Allen Roulston and Siena DK for technical support on today's show! Danielle Allard performs live and talks about her nominations for "Artist of the Year" and "Performer of the Year" in the current FACES online poll. Paul Weber (Cheza, Main Street Market Band) drops by to perform material from his new singer-songwriter project. Ottawa Life journalist Andre Gagne shares the latest entertainment news. Greg Kelly favours us with some tunes and accepts birthday congratulations. Black Irish Pub owner Derek Marcotte describes the Greg Kelly-themed menu he created. Howie Hooper performs a song from his new album, "The Art of Procrastination", produced by Keith Glass. The album will be released in a concert at Vimy Brewing on Sat. Jan. 20.
No Longer Silent
Danielle Allard - live from the Black Irish Pub

Lullaby
Danielle Allard - live from the Black Irish Pub

Into Your Mirror
Greg Kelly - live from the Black Irish Pub

Heaven's Perfect Smile
Greg Kelly - live from the Black Irish Pub

Goodbye
Danielle Allard - live from the Black Irish Pub

Christmas on Murray Street
Paul Weber - live from the Black Irish Pub

Song for Gerry Barber
Paul Weber - live from the Black Irish Pub

The Last Time I Ever Said Goodbye
Greg Kelly - live from the Black Irish Pub

Run
Danielle Allard and Paul Weber - live from the Black Irish Pub

Pete the Barber
Greg Kelly - live from the Black Irish Pub

Slattery's Field
Paul Weber - live from the Black Irish Pub

Striking Matches
Howie Hooper - live from the Black Irish Pub