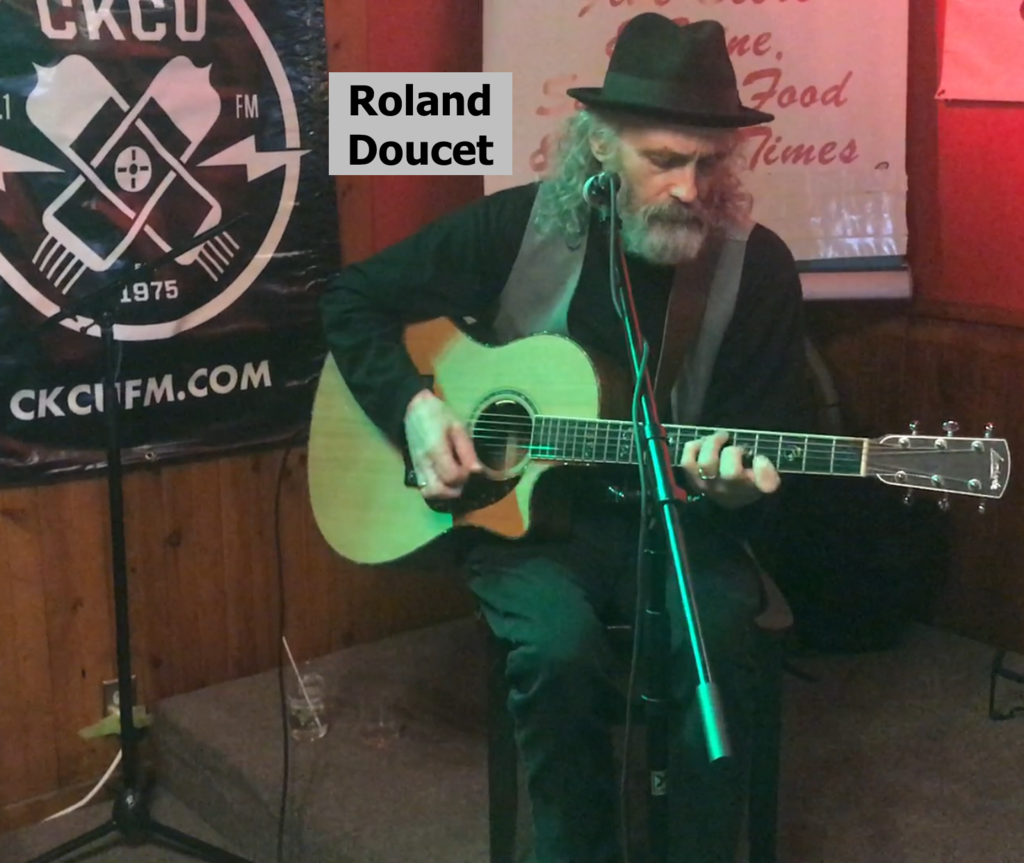 Canadian Spaces
Saturday December 23rd, 2017 with Pat Moore and Chris White
Andre Gagne, Jenny Whiteley, Roland Doucet
Pat Moore presents "40 minutes of uninterrupted folk" and performs live. "Ottawa Journalist of the Year" nominee Andre Gagne shares a seasonal music pick along with some exciting news from Ottawa Life Magazine. Two-time Juno winner Jenny Whiteley calls in to chat about her Dec. 29th concert in Smiths Falls featuring Joey Wright, Ali McCormick, Amanda Jordan, Andy Mason and Freddy Dixon. Roland Doucet is in the studio to chat and perform leading up to his Jan. 6 concert at the Atomic Rooster with Pat.
Save Me for Later
Suzie Vinnick - Me 'N Mabel - Indie

To Love Somebody
Lindi Ortega - Faded Gloryville - Last Gang Records

Bank Street Blues
Anders Drerup - Songs for the Common Man - indie

So Nice
Steve Coffey - Paint Songs - Indie

Nova Scotia to Me
Cyril MacPhee - By Request - Indie

Toujours Amants
Le Vent du Nord - Tromper le Temps - Borealis

Lovers Lane
Aiken & Beggs - Countless Hours by You I Spent - Indie

Summerlea
Fred Eaglesmith - Paradise Motel - Barbed Wire Records

Cry to Me
Pat Loiselle - Sonny Boy Gumbo's Blues - Indie

Willie's Diamond Joe
Matt Anderson - Coal Mining Blues - Busted Flat Records

I'm Not Scared of Dying
Laura Nyro (Space Invader) - live from mountain stage - Blue Plate Records
Gin a body meet a body (Comin' Through the Rye) (A Robert Burns Poem)
John McDermott - Raised on Songs and Stories

First Christmas Away from Home
Stan Rogers - Between The Breaks...LIve

The Last Thing on My Mind
Roland Doucet & Pat Moore - live in the studio

That's Christmas
Chris White - Christmas GOOSE

If You Were Here With Me
Pat Moore - Christmas GOOSE

Cheek to Cheek
Roland Doucet & Pat Moore - live in the studio

I Can't Imagine Christmas Without You
Ken Whiteley - The Light of Christmas

Bye Bye Blackbird
Roland Doucet & Pat Moore - live in the studio