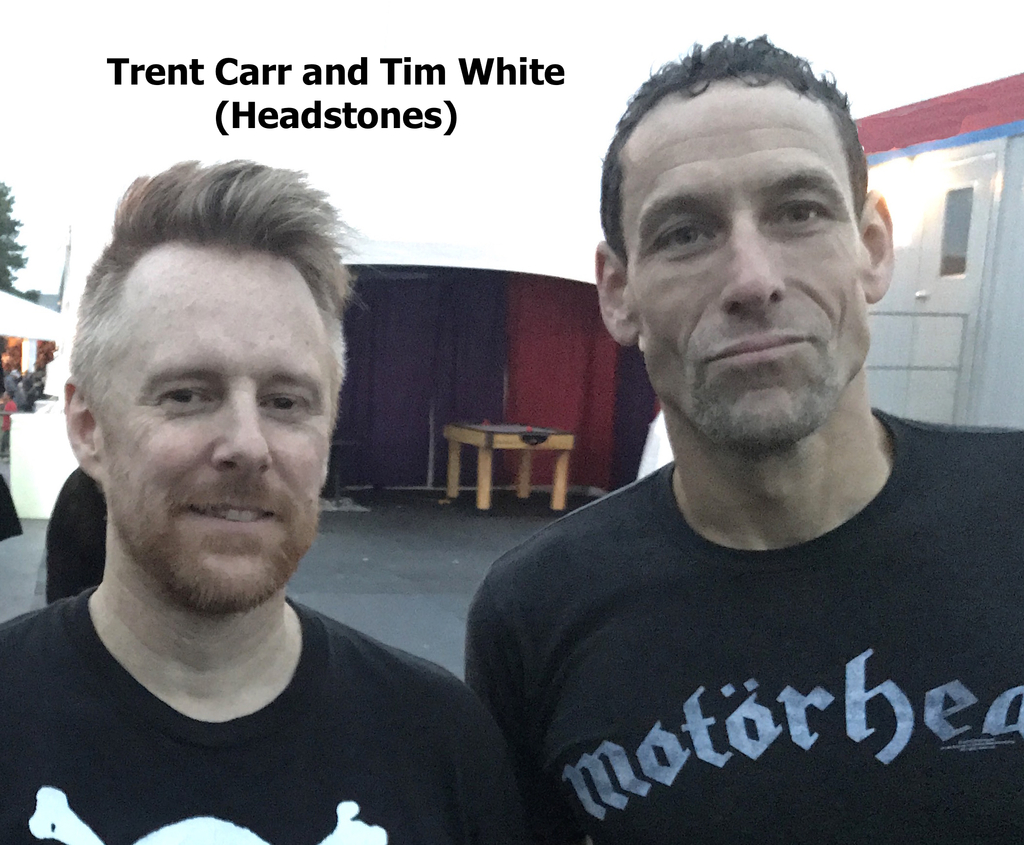 Canadian Spaces
Saturday December 16th, 2017 with Arthur McGregor and Chris White
Arthur McGregor and Graham Lindsey, Mike Biggar and Sandy MacKay, Lynn Miles, Trent Carr and Tim White (Headstones)
Co-host Arthur McGregor shares "40 minutes of uninterrupted folk" and performs some songs live with multi-instrumentalist Graham Lindsey. Mike Biggar and Sandy MacKay, on tour from New Brunswick, are in the studio to chat and perform. They play a concert this evening at Trinity United Church in Kars as part of their "Acoustic Christmas" tour. Juno winner Lynn Miles performs some songs and talks about her "Winter Songs" concerts at Irene's Pub next weekend featuring the Krusty Mitten String Quartet. Headstones band members Trent Carr (guitar) and Tim White (bass) drop by to showcase songs from their *acoustic* album entitled "One In The Chamber Music" as well as their latest album, "Little Army".
Silent Night
Damhnait Doyle - Women & Songs: Christmas

Child
Jane Siberry - New Year's Baby

Huron Carol
Don Ross - Wintertide

Solstice Song
Kathy Reid Naiman - Sing the Cold Winter Away

God Rest Ye Merry Gentlemen
Terri McDade - Noel

Log Driver's Waltz
The Swinging Belles - More Sheep Less Sleep

The Storms May Roll the Ocean
Finest Kind - The David Tinkoff Memorial CD

Penny Evan's Daughters
Roland Kushner - 527

Little Green
ENiiD - A Celebration of Joni Mitchell

Totrn Screen Door
The Greatest Show on Earth - A Night of Passion

I Had a King
ENiiD - A Celebration of Joni Mitchell

Will the Children Light the Candles?
Shelley Posen - Menorah

Celebrating Christmas
Arthur McGregor and Graham Lindsey - live in the studio

A seasonal medley
Arthur McGregor and Graham Lindsey - live in the studio

Wintry Feeling
Lynn Miles - live in the studio

The Season
Mike Biggar and Sandy MacKay - live in the studio

Humbug
Lynn Miles - live in the studio

Go Tell It on the Mountain
Mike Biggar and Sandy MacKay - live in the studio

The View Here
Headstones - Little Army

Sunlight Kills Stars
Headstones - Little Army