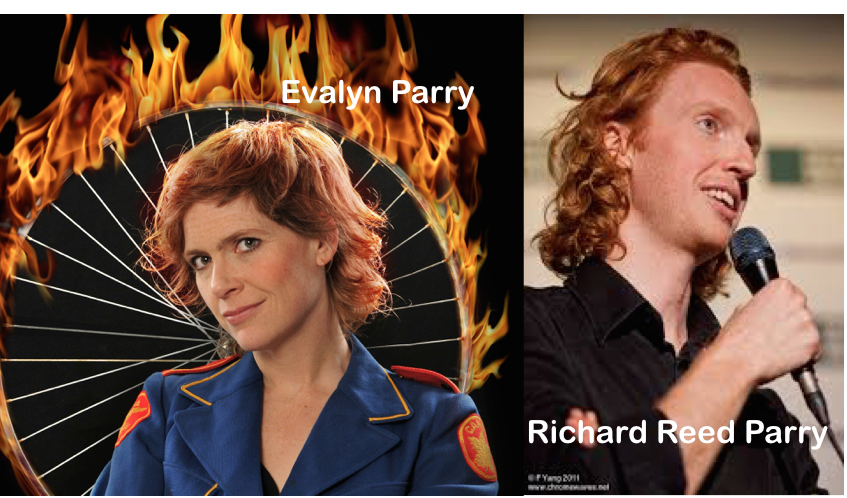 Canadian Spaces
Saturday February 25th, 2017 with Shelley Ann Morris and Chris White
Kele Fleming, Caroline Parry, Evalyn Parry, Richard Reed Parry, Michael Ball, Jim Keith
Kele Fleming is heading to Bar Robo to launch an album on Thursday, March 2. We chat with author and music-lover Caroline Parry and her talented children: Evalyn Parry (Buddies in Bad Times Theatre) and Richard Reed Parry (Arcade Fire). Michael Ball and Jim Keith of The Vanier Playboys talk about this evening's Mardi Gras Party at Irene's Pub.
Transitway
Tom Lips - Recorded live at CKCU

Heaven's Smile
Greg Kelly - Ghost


Something New
Ana Miura - .

It's a Condo Now
Slo' Tom - Down in a Government Town

They're Taking It Away
Ian Robb - From Different Angels

Devil's Got a Gun
The Haig - demo

Circle of Song
Tony Turner - A Matter of Time

Glow On
Durham County Poets - Chikkaboodah Stew

Willow
Jill Zmud - Small Matters of Life and Death

The Family in the Mansion on Parliament Hill
Slo' Tom - Down in a Government Town

Circle of Friends
Sneezy Waters - Sneezy Waters

Sleeping Beauty
kele fleming - no static


We Are a People Few and Far Away
David Parry - The Man from El Dorado

We Are a People Few and Far Away (reprise)
David Parry - The Man from El Dorado

Girls
Evalyn Parry - Small Theatres

Brokedown Palace
Richard Reed Parry with Caroline Shaw and Little Scream (featuring Garth Hudson) - Day of the Dead

The Back Door / La porte en arrière
Michael Ball & Jim Keith - live in the studio

Lucille
Michael Ball & Jim Keith - live in the studio